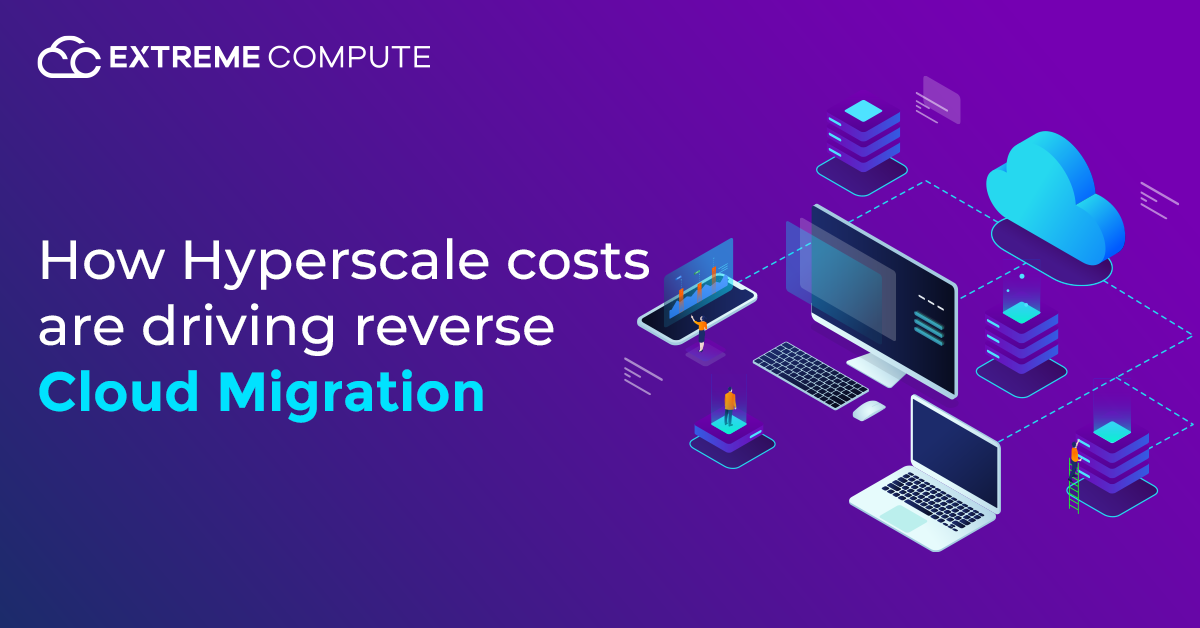 Firstly, a private cloud hosting system, also known as an internal or enterprise cloud, is located on your company's intranet or in a hosted data center, with all of your data protected by a firewall. This can be a great choice for firms that already have expensive data centers because they can utilize their existing infrastructure. However, the most significant disadvantage of a private cloud is that the company is responsible for all data center management, maintenance, and updates. It's likely that your servers will need to be replaced at some point in the future, which can be pricey.
The main distinction between public and private clouds is that you are not liable for any management with a public cloud hosting provider. Many firms that actively transferred their work from on-premises clouds to public clouds are increasingly looking to relocate work back to on-premises and private clouds this year. It's not always true that a corporation saves money by using the public cloud just because it only pays for whatever it utilizes; companies, in reality, prefer to acquire capacity instead of actual time. As a result, businesses face an alternate dilemma, similar to the economics of a cloud infrastructure or on-premises solution.
What's driving the move to the Reverse Cloud?
To begin with, the price of cloud services is no longer falling at the same rate as it once was. Previously, it appeared that the cost of public cloud would continue falling, and that economies of scale would enable large enterprise cloud platform providers to offer services at margins lower than on-premises solutions. However, there was a lot of conjecture that the hyperscale cloud provider would start to make more money at some point, and economies of scale would begin to fade. These appear to be taking place right now. This is unsurprising, given that we know it is sensible for businesses to begin focusing on profitability.
Second, due to the additional services or functions, and prices that hyperscale cloud providers assess on the enterprises that live on their platforms, the total cost of public cloud is rising. This is largely due to the fact that they provide valuable new services for a fee. They now charge for data throughput rates as well. Although public cloud platforms offer significant benefits that enterprises did not previously have like data management and AI technologies, these extra services come at a higher cost. The expenses are starting to add up. Companies that have moved huge estates to the cloud are increasingly finding that managing their budgets in a public cloud environment is more complex, and they are spending significantly more than they anticipated.
As a result, they're looking to cut expenses by returning to on-premises and private cloud solutions for much of their work. They know that they can gain many of the benefits of public cloud platforms while operating at a cheaper and more predictable cost than the public cloud.
Did We See This Coming?
The hyperscale providers have put a lot of money on tools that make it very cheap to use their services at beginning and that can manage massive amounts of activity and data fast and flawlessly. However, vendor lock-in is one of the repercussions of those investments. They formed relationships with other suppliers for services such as large data management & AI, but they did not leverage the tools and capabilities of other companies. These, of course, necessitate long-term agreements. The special services alliances restrict work from being moved from one cloud service to another. Furthermore, the tools and services are exclusive and are not compatible with other cloud systems. Essentially, hyperscale cloud platform vendors built their own ecosystems, enclosing clients within them. So, yes, we did see this coming.
Leveraging Alternatives:
Larger businesses are more likely to experience reverse migration. Pure public cloud is generally more convenient for smaller businesses. This is understandable because they will be able to obtain higher economies of scale than they might otherwise. However, for larger businesses looking to shift work back to on-premises and private cloud options, hyperscale cloud platform providers' fortress-like conduct and growth of switching obstacles make porting to private or other cloud platforms challenging. This limitation on portability causes a lot of friction, which should not affect your long term goals.
As a result, we are seeing firms choose numerous private cloud services as well as on-premises solutions, settling into a hybrid world rather than a pure public cloud option, as they want to control expenses and operate at a lower and more consistent pricing point for cloud. So, which is the best option for you? It all comes down to control in the end. A major firm may want a private cloud because it gives them more control, whereas a smaller company may prefer a public cloud since it offers more benefits. If you are still in the process of deciding your strategy, An Expert Guidance is only a call away.