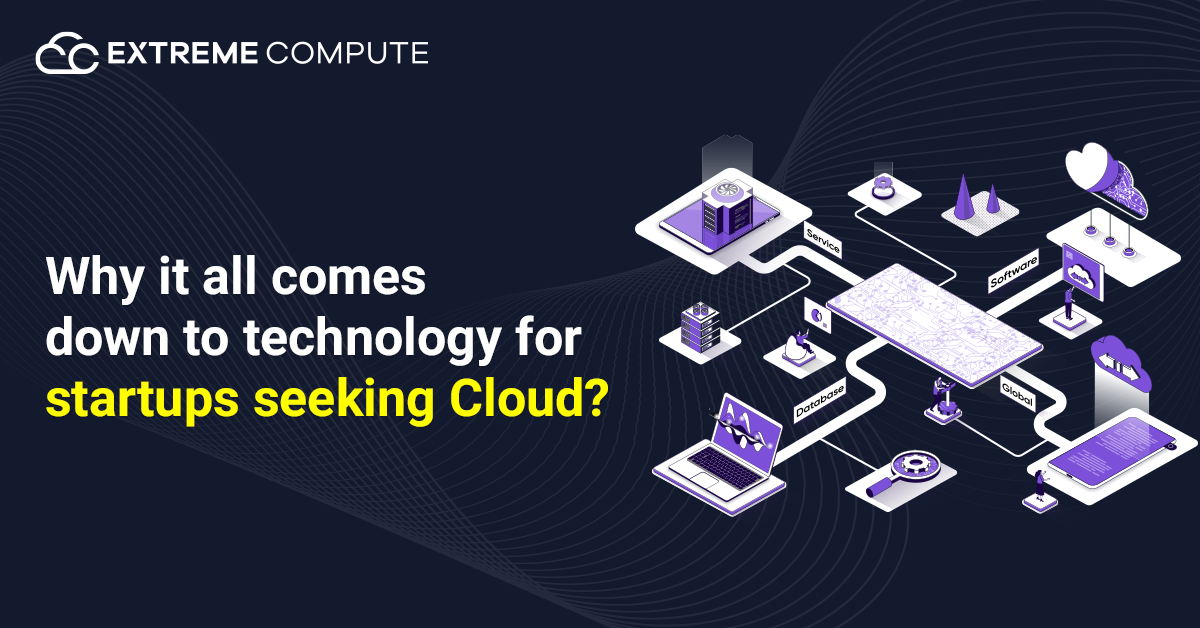 "You go where your cloud goes & you grow when your cloud grows"
Almost every startup begins on the public cloud and prefers to stay there as they expand. However, the requirements of young businesses shift over time. As their customer bases grow and develop, it may make sense for them to adopt a multicloud strategy or even go hybrid, combining cloud and on-premises data center technology.
The journey of each startup is different. The ideal storage and computing environment for a company's business can alter as its circumstances change when it pertains to IT infrastructure requirements. When you're a startup, you have a new start and the freedom to plan things out, and the right method to infrastructure planning is to look at both your current and future states holistically.
What is the best platform for one's startup?
Most entrepreneurs choose a cloud-first strategy when beginning their firms because it allows them to focus on innovation and growth. They obtain the infrastructure and platform services they require without having to invest in or maintain any infrastructure. The scalability, flexibility, and reliability of all major cloud vendors are comparable. There are only a few significant differences that allow one to stand out from the crowd. Is there a specific goal that one cloud is more suited for than another?
For all startups, the technology the vendor has invested in is more of a deciding factor before making a move. Machine learning, artificial intelligence, and open-source technologies are all skills that many vendors possess. If firms are developing AI-powered cloud-native apps, and they know that many developers in the area utilize specific services, that vendor is important to consider since the startups can recruit developers to create their code.
When should a startup think about using multi cloud?
Vendors want to work with startups for the long haul. As a result, the cloud behemoths offer enticements like free credits, education, and assistance to entice them to do business with them. A multi-cloud strategy, on the other hand, may make sense as a company grows for a variety of reasons. Because its customer base requires it, the firm may be forced to develop apps or services for other cloud platforms.
Alternatively, a startup may seek to take advantage of innovation or service that some other cloud provider specializes at, avoid vendor lock-in, or assure business continuity in the event that their present cloud provider goes down. It could be for customer-centric reasons because the cloud has a middle ground where it excels at something, or simply to build resiliency. Another reason a company might go multi-cloud is that another cloud provider has data centers in areas where the startup wants to expand but where its primary cloud provider does not.
Is a hybrid infrastructure a good option for startups?
As a business grows, it may become more cost-effective to move some workloads from the cloud to an on-premises datacentre or collocation facility. This necessitates capital expenditures in IT infrastructure. Early-stage businesses may afford to be completely cloud-based and operate in this manner for an extended period of time. However, they come to recognize that they are a grown operation with a developed customer base and matured products at some time. They can't always see things through the lens of a startup. They must examine how businesses do it and consider a more integrated strategy. Data repatriation is something that startups should consider from the start.
In many circumstances, cloud computing is less expensive early on, but it becomes more expensive as a firm grows. Startups should make sure their system architects are aware of the possibility for repatriation early on, because it's too late if cloud costs catch up to, if not outpace, revenue growth. That means using technologies like Kubernetes to containerize workloads, rendering them more flexible and making it easier for businesses to shift tasks to on-premises data centers.
It's critical for companies at any level of development to understand whether they're making the best use of their cloud instances and if there are any ways to do it more economically and efficiently. In fact, given how quickly a firm may grow, savvy entrepreneurs should perform a cloud health assessment at least once a quarter.
{{cta('e7da49cc-9119-48d5-8a99-37e83521759a')}}