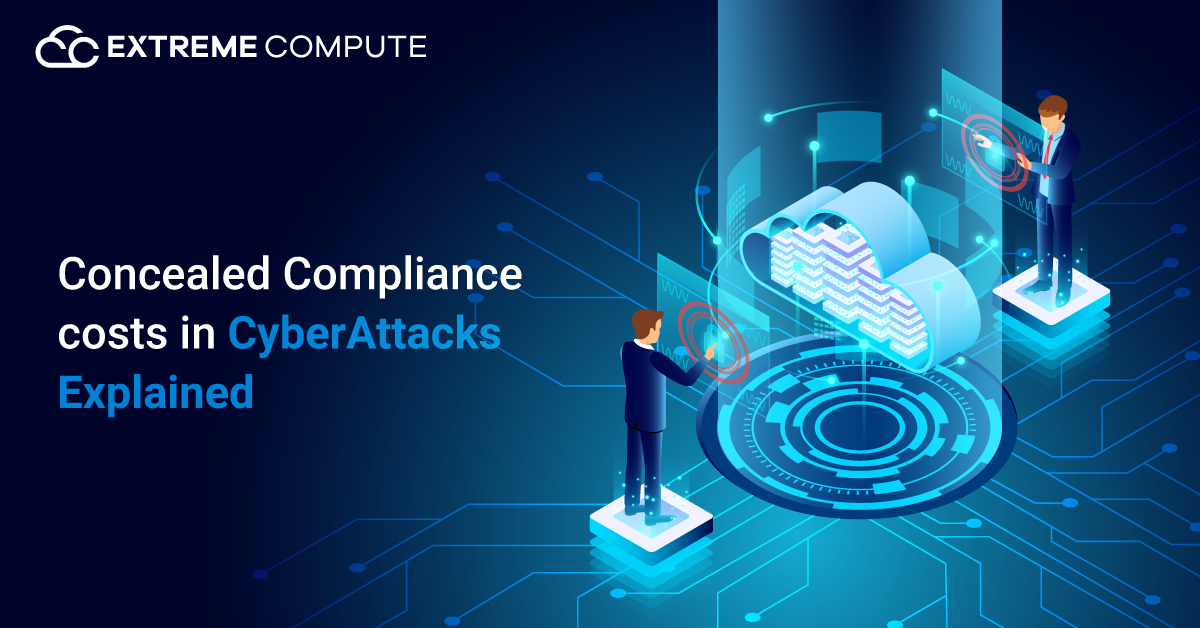 Cloud Security should not be considered an afterthought, as it could cost you more than you think. To keep up with the new standard, more than 60% of Indian companies expect to increase their demand for cloud computing and more than 50% for cloud software as a result of the pandemic. Cost savings, scalability, and flexibility have fueled cloud adoption. In this cloud-aware age, cyber-attacks and data breaches, on the other hand, could pose unprecedented challenges, resulting in a loss of millions of dollars for an organization if the cloud security infrastructure is not strong. In order to prevent or mitigate the effects of such threats, a company's security infrastructure must be built, maintained, and tested in the face of such threats.
The pressure on businesses to comply with GDPR data protection regulations would only add to the complexity of their technology environment, especially cloud-based initiatives. As companies rapidly move workloads to the cloud to effectively manage remote workforces throughout these times, the epidemic has made it mandatory. Simultaneously, a growing tide of high-profile breaches involving major cloud-based services complicates this process, introduces unanticipated danger to IT's roadmap, and emphasizes why data security needs to be prioritized in terms of budgeting and resourcing. The numbers represent the risk, with 92 percent of businesses relying on the cloud for their IT environment by 2021. The mass change to remote work that has been fueled by pandemics only adds to this momentum.
Many platforms around the world are reporting cyber attacks, necessitating the development of proactive security intelligence.
Cost of not having a compliant platform
Many companies use a risk-based approach to regulatory enforcement, aggregating risks associated with a business process to assess the degree of security needed, and then transitioning those risks to cloud providers with intrinsically enhanced safeguards at fair prices. This does not leave out your obligations. What happens if the trustworthy third parties are found to be incapable of safeguarding the data entrusted to them?
As the cloud environment continues to face sophisticated attacks, organizations are putting more focus on compliant cloud platforms, and the cloud industry undergoes the requisite reform to improve data security measures, such as additional segregation within service tenants and better control over their own supply chains, to restrict exposure to widespread compromises. Using a non-compliant cloud will only worsen your data regulation situation and will result in weaker defense in the event of a cyber attack.
Choose what you pay for
In view of the recent events by large cybercriminals attacking cloud providers, vendors are recognizing that they are no longer only in the business of resolving their customers' individual risks, but rather the accumulation of all their customers' risks. Let us not think that such improvements can be developed in-house because they take a significant amount of resources and expertise from security teams.
It's time to reconsider your security objectives. The recent rash of high-profile attacks on cloud service providers is far from unusual. It's the new standard, and it means higher costs and more complexity for both suppliers and consumers. Businesses must examine their public cloud use with an increasingly critical eye as data security laws become more stringent. Instead of spilling more and more money on mitigating the risks with updating frequently, pay for a secure environment where cloud providers themselves will give an updated secure platform. Choosing what you are paying for will not only help your security budget but also your readiness in case of data breaches.
Selecting a pro-active platform.
Cyber-attacks, on the other hand, raise more questions about the security of the data networks, and protecting them is just a step away from availing the help of a diligent security service. On the security front, Extreme Compute's enterprise-grade cloud security provides significant support for your environment and gives you more control over your results. The security center at EC cloud tracks all operations in the system, deciphers them to reveal the true context of each operation, and takes specific breach prevention measures.
It encapsulates essential approaches for a worry-free environment with offerings such as:-
360º Unified security

Threat intelligence

Human-based

behavior

Compliance

Painless auditing and more
Secure your cloud environment with a proactive approach towards cyber attacks and perform operations with a competitive edge with EC cloud security and gain control over potential vulnerabilities. Get a clear picture of what your security needs are and what is best for you in the ever-growing security space. In the end, it is always better to adopt a compliant cloud with upfront transparent pricing rather than risking your infrastructure. Know more about tailored EC cloud security here.