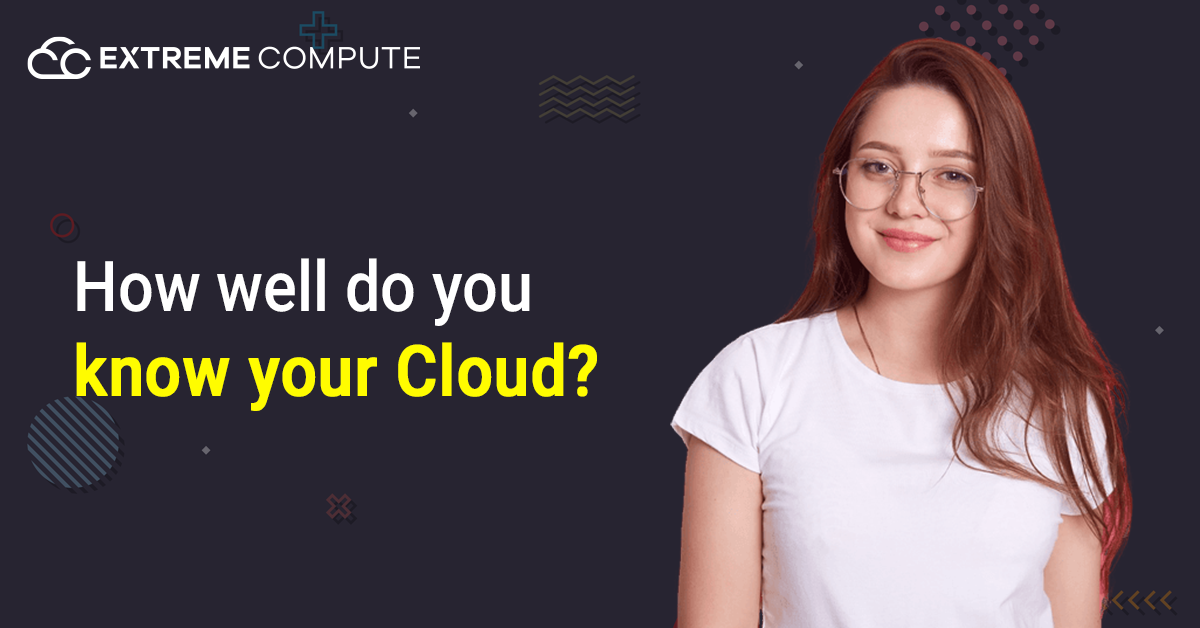 Cloud technology has evolved over the previous decade from a valuable competitive business tool to one of the business world's main underpinnings. Most digital transformation programs include the goal of migrating assets, applications, and infrastructure to the cloud in order to create a more agile and adaptive organization. Businesses in various sectors have distinct priorities and operational constraints, so there is no one-size-fits-all strategy to cloud computing. However, some of these needs have remained constant. For domains like defense or closely regulated sectors like healthcare or finance, for example, security has long been a top goal, and low latency is critical for fast-paced industries like stock trading. In other circumstances, businesses have discovered that their cloud requirements are rapidly changing to support a rapidly rising remote workforce or an expanding network of IoT devices, for example.
But, how well do you know if you are getting the right resources of cloud for your organization?
Whatever the specifics of a company's operations, there are a few variables that dominate the cloud agenda for all businesses. These stand the same across all operations and remain as underlying support for future expansions.
Accessibility and Security must be balanced
The balancing act between accessibility and security has been identified as one of the most significant cloud challenges during the last year. Most firms, regardless of where they were at the start of 2021, had to quickly transition to a remote workforce. Their organization abruptly changed from primarily central locations with a big number of users to hundreds or thousands of isolated sites with a single userbase. For crucial assets, such as sensitive data or mission-critical systems and applications, each of these sites must have the same level of accessibility. In addition, regardless of where they work, all users must be able to experience the same degree of quality. If remote workers want to be as productive as those who come into the office, they require quick and reliable connections to cloud-based assets, and external-facing positions cannot afford unreliable connections that impair client interactions.
The Cost-Effectiveness of public cloud versus on-premise computing is determined by the workload, and the capacity to manage multi-cloud services and resources is totally dependent on the quality of the cloud management platform that supports it. Those that made drastic changes without fully comprehending these complexities may feel as if they are working in (expensive) cloud chaos, but this does not have to be the case. Organizations now have the option to reassess and take a more methodical approach, informed by lessons learnt. To assure a more connected and automated future, IT leaders can change their investments and long-term strategy toward embracing a calculated multi-cloud approach.
Get to know your Cloud
Because of the enhanced flexibility and choice that multi-cloud methods provide, they are frequently favored. A successful multi-cloud strategy, on the other hand, necessitates a consistent network experience for all users, regardless of which provider they use. More crucially, security must be enforced everywhere, with no loopholes that could be identified and exploited by malicious actors.
Moving things closer to the network's edge, rather than relying on a central point, is one of the most effective approaches to address these challenges. By delivering security and network functions via the cloud at the point of connection, all locations, whether in the central office or working remotely, may enjoy the same level of accessibility and security. We've reached a point when the cloud has shown its worth. As a result, comprehending the cloud ecosystem is critical for firms wishing to expand their investments. That means IT decision-makers must look at their company's demands holistically, breaking down the many types of data, workloads, and applications, as well as the security, availability, compliance, and scalability requirements.
They can only define their cloud mix if they use this methodical approach. There is no such thing as a one-size-fits-all answer. As cloud complexity grows, getting a handle on company data will become increasingly important. Based on the past year, there is little doubt that now is the right time to start planning for a digital-first company. Businesses will be in a better position to make sensible decisions that put growth first if they first understand their data inside out and then have a firm grasp of the advantages of the Cloud Ecosystem and all of its components. So, have you moved to the cloud yet?
{{cta('008d9ed3-3b50-4e38-bece-f483b642d549')}}