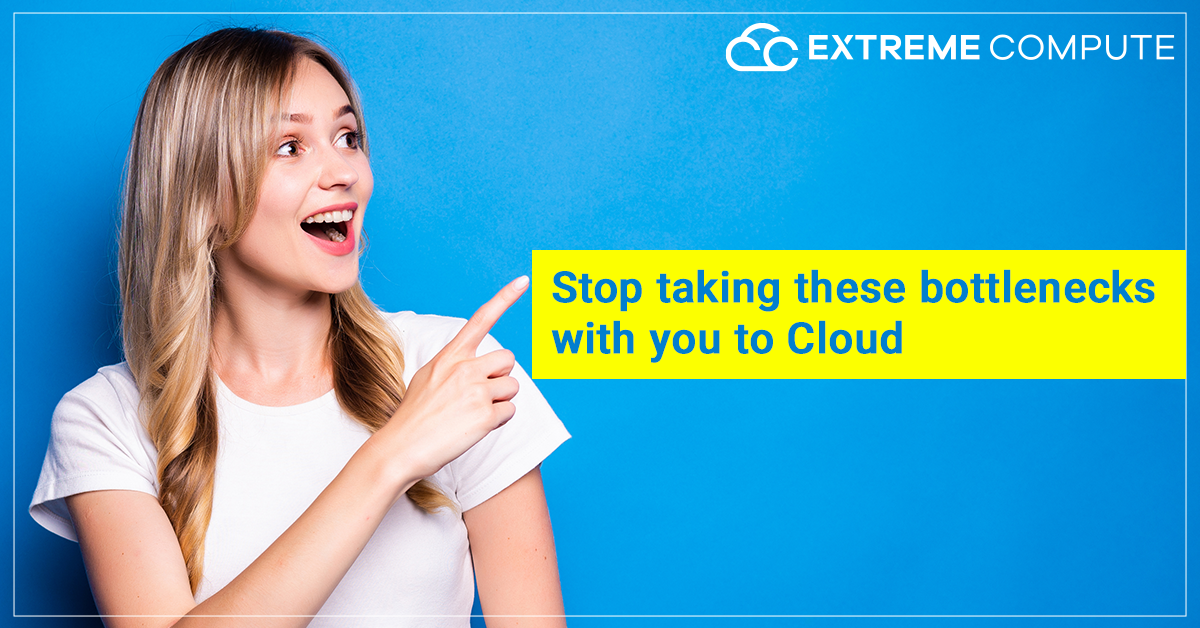 No one is infallible by nature and this applies to business decisions as well. It is possible to lose a lot of money if you make a mistake in business decisions. They can sometimes be excruciatingly uncomfortable, preventing you from moving forward. Of course, this is true of practically anything tech-related, but IT administrators will tell you that there are a few frequent, and possibly disastrous, traps that anyone considering a cloud migration should avoid. Migration errors can cost organization money and effort, as well as negate or minimize any anticipated benefits in agility, speed, and cost savings.
These setbacks and losses may prompt business leaders to reconsider a larger cloud move. It may also cause executives to lose trust in their IT leaders. Businesses must assess which aspects of their operations will be migrated. For example, businesses must divide their applications into two groups: those that will be transferred and those that will be replaced. When a company could just start using cloud-based software, it wouldn't make much sense to transfer an on-premises email application.
Systems that need to be upgraded to make use of technologies like AI, predictive analytics, or a hundred other cloud services often go to the cloud. It's usually less expensive, and it can be allocated and altered in minutes. These days, the enterprise's technological elites are spending the majority of their R&D resources on the public cloud. It is not a bad idea to go to the cloud. The difficulty arises when businesses feel that digital enablement would solve current challenges like a data jumble, application flaws, insufficient security, or frequent outages caused by a lack of operational standards and tools.
These challenges will not go away if programs and data are moved to the cloud. You'll end up with less-than-optimal cloud systems, which will be exacerbated by the fact that IT professionals will still be learning how to use public clouds. To put it another way, you'll be raising risk and cost while doing nothing to improve your applications and data. But you can avoid all these if you plan everything with expert advice before moving anywhere.
Leave behind these bottlenecks before moving to the Cloud:
Not conducting a thorough analysis of your apps prior to migration
Starting without first conducting a business analysis
Cost underestimation
Not availing of the training you require
Failure to progress beyond 'lift and shift'
If you go ahead without addressing the above, you may run into some of these challenges in the future.
Outages and Security Issues
If your data and applications were insecure on-premises, moving them to the cloud is unlikely to make things better. It's merely a matter of finding analogs in the cloud if we try to rethink security in the "as is" state, perhaps employing identity access management or enhanced encryption. The alternative is to rethink and rejig security on cloud systems, where folks with less cloud experience are more prone to make mistakes. Instead, keep an eye on updated security standards in the industry.
Organized Chaos
If you're like most organizations, you don't have a single source sitting all of your company's data. You almost certainly have a slew of redundant databases, and no one knows where all of the data is or what it signifies. It's likely that you won't shift all of your problem data to the cloud. Part of moving to the cloud is finding out how to integrate data from on-premises to the cloud, as well as how each application or user uses the data differently. You'll only complicate things and make the problem worse. Make sure you organize your priority databases and stages of migrating each accordingly.
Post Cloud IT team that isn't Cloud-Friendly
The amount of failed migration efforts that may be linked back to cultural difficulties is on the rise. Many well-intentioned IT directors focus on fast-shifting data to the cloud (particularly during a pandemic) but ignore the humans who deal with the "as is" and "to be" states of systems, both off and on public clouds. Not just your infrastructure but you have to move your IT team too into the cloud ecosystem. If your team fails to be cloud-friendly for any reason, there are more chances you'll have failed at cloud migration.
To conclude Newton's third law in other words, "To move forward, you have to leave something behind". Leave behind these pitfalls for a successful migration. If you are looking to migrate to the cloud, click here to know where you stand in the process and what models you need to implement to reach your goals.