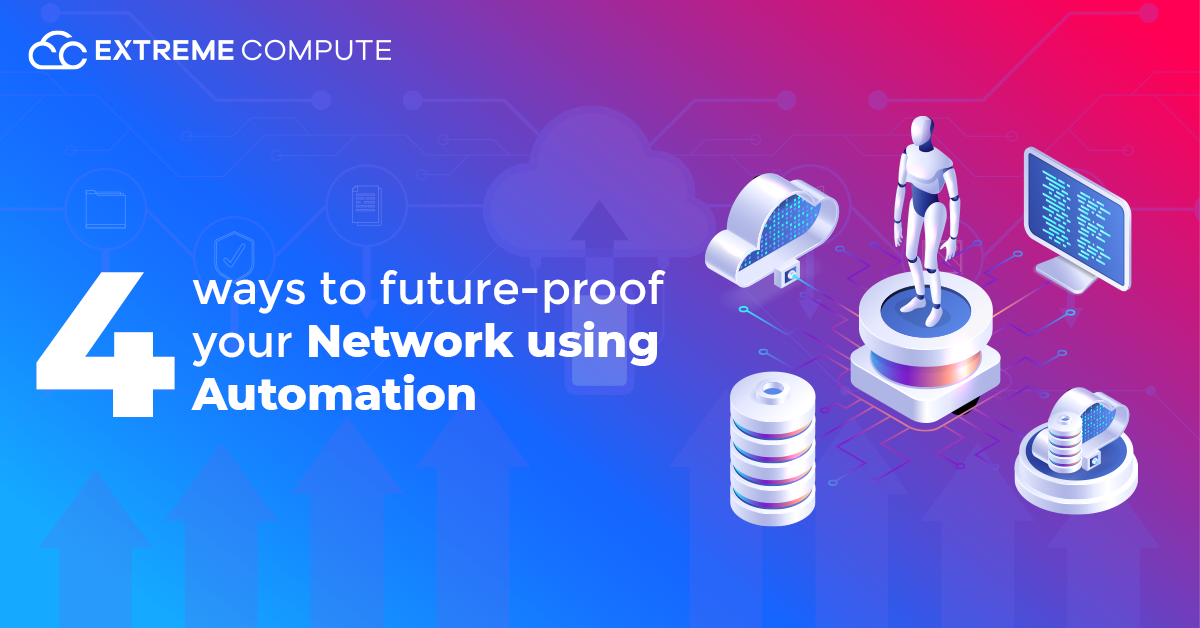 If you swing by a team of IT administrators for knowing the needs of network automation, most teams mention they would like their networks to be improved in four ways:
Improved compliance in the face of constantly changing policies and laws
More productivity to improve their team's ability to respond more quickly to changing demands
More effective testing and administration with more network availability
Higher security to find and resolve vulnerabilities throughout your entire network
All of this may be accomplished using network automation, which gives analysts more control and visibility over network resources. The majority of organizations' network management solution architecture is a multivendor, siloed expanse – a patchwork of domains, features, and network data representations from several vendor products. Furthermore, these domain-level technologies produce several fragmented processes, one with its own workflow, complicating automation duties unnecessarily. Here are 4 ways in which you can make sure your network automation stays ahead of years to come.
Reducing Complexity with Process Standardization
Successful automation leads to increased efficiency, cheaper costs, and quicker service delivery. Implementing process standardization in network technology solutions is crucial for attaining efficient and dependable scaling. Businesses with many locations with identical requirements should create repeatable settings that may be used at each location. Use the same design for all sites with the same requirements to benefit from repeatability and scale advantages that will be easier to achieve than alternatives. Reduced variability leads to fewer and simpler procedures, as well as a reduction in the resources required to reap the benefits of network automation. This standardization reduces the skill level required to build and maintain automation, as well as the skill levels required inside operations for service management activities, and it leaves lesser processes to automate.
Reliability Check for Data Accuracy
Network automation requires trustworthy data, and most businesses only have partially accurate data. It all starts with network device configuration with data rules that should be regulated at the network domain level. The goal of network data accuracy should be to maintain the highest level of accuracy possible. This holds true for all aspects of IT service management, such as incident, change, and configuration management. See how to achieve optimal network configuration. All service management actions should be based on your database of constantly maintained configuration elements. By not beginning automation actions based on limited views of the network, you can avoid unforeseen difficulties that can compromise network performance and user experience.
Continued Abstraction for Network Automation
In long-term interests, stick to the standardized plan. Legacy systems will continue to operate inside the framework for as long as they are useful. Using software abstraction afforded by network automation technologies, shields underlying difficulties. Network automation development teams can use an abstraction layer to create cross-vendor platform automation without having to understand supplier user interfaces or APIs, and they won't have to worry about changes to automation as the equipment is updated and standardized. Start with non-change-related activities to get your application-based abstraction layer for automation up and running. Increase productivity even more over time by automating the incident resolution process and incorporating automation logic to solve and close issues without the intervention of a human operator. Create a system for accepting exceptions to the defined guidelines as well.
Opting Network Automation in the Right Way
Rather than a domain-specific tool, invest in a platform. Avoid solutions that bind you to a certain IT infrastructure. Platforms are simpler to implement, offer portable workloads, and scale well. Many typical jobs should already be specified and reused because of the platform's large ecosystem of IT vendor support. Ascertain that the platform includes management tools that provide visibility into workflows, credential and access management, reporting, and other critical areas of situational awareness. Choose a vendor that offers thorough training, support, and consultation.