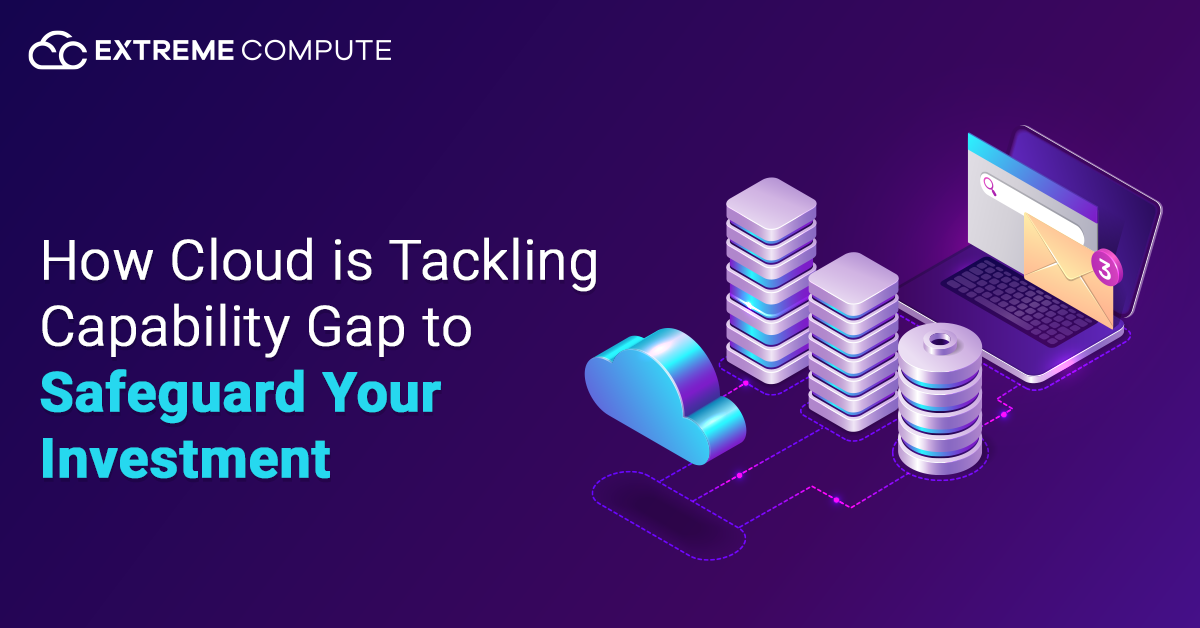 According to a new industry survey of infrastructure and operations (I&O) leaders, the main difficulty they are facing when it comes to fulfilling their cloud adoption and optimization goals is "insufficient skills and resources." With the shift to cloud services, ICT's function shifts from infrastructure owner and operator to service manager and/or operator. This is a significant shift in the ICT workforce's skill sets and competencies. With the onset of changes, the skills gap in cloud services is rapidly becoming a challenge for every organization.
In line with the best practices, there are five strategies to close the skills gap in cloud administration.
Seeking the expertise of CSP's for skills development
Build cloud skills by deploying the cloud –

experiential learning
Make the best out of use cases and training programs – managed service providers
Peer learning from your experienced resources to the team
Focus on your internal team's skills and train them to adapt
Therefore, an effective cloud strategy entails much more than a significant financial investment. Business and IT leaders now have a unique opportunity to not only expand their cloud adoption but also to think about how they might change their operations to make use of cloud capabilities. Whatever the specifics of a company's operations, there are a few variables that dominate the cloud agenda for all businesses.
Cost-Cutting is a Priority
Businesses might benefit financially from cloud models because they can swiftly acquire new capabilities without having to make large upfront costs. Infrastructure-as-a-service (IaaS) allows a company to migrate basic networking and storage needs to the cloud and away from on-premises hardware, converting many capital investment expenditures into operating expenses. While it has a significant potential for cost savings, companies have been under pressure to ensure that their cloud investments are focused on the correct areas and will yield a solid, measurable return on investment.
If not approached correctly, the growing need to have a high level of accessibility and security across different locations can be exceedingly costly. Additionally, organizations must choose a flexible strategy that can be readily altered or scaled as their needs and the environment evolve. While it may be tempting to choose the cheapest model available, this can result in significant cost increases if dependency grows or major scaling actions are needed.
Accessibility and Security Must be Balanced
With remote users attempting to log in from various areas since the pandemic, each of these sites requires the same level of access to vital assets, such as sensitive data or mission-critical systems and applications. In addition, regardless of where they work, all users must be able to experience the same degree of quality. If remote workers want to be as productive as those who come into the office, they require quick and reliable connections to cloud-based assets, and external-facing positions cannot afford unreliable connections that impair client interactions.
Simultaneously, businesses are becoming more cognizant of the fact that more remote activities are inherently more exposed to cyber threats. See Top Cybersecurity breaches of 2021. Many popular remote connection solutions create chances for attackers, and remote workers are especially vulnerable to social engineering. Rapidly expanding cloud infrastructure can lead to security weaknesses and blind spots, especially if a hybrid strategy with extensive overlap with on-premises networks is employed.
In addition to this agenda, cloud providers are now working to eliminate the skills gap through
– Narrowing down to where the gap is and finding a solution.
– Integrating a solution roadmap into its cloud expansions
In addition, cloud vendors around the world are now providing proactive support to cater to the skills set needs of the organizations. Click here to know more on how to assess your gap analysis and find the right support for your cloud infrastructure.