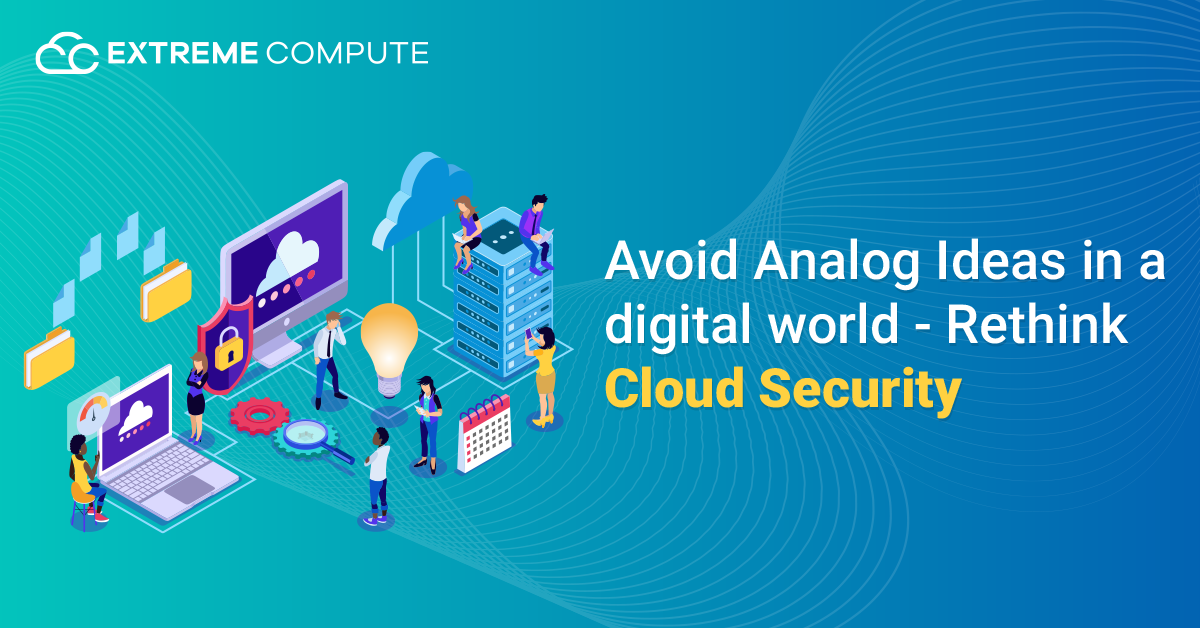 By providing a new platform for developing and delivering company value, Cloud has the potential to profoundly transform competitive landscapes. Organizations must identify how to best deploy cloud-enabled security models that support sustainable competitive advantage to take advantage of the cloud's potential to revolutionize internal operations, customer connections, and industry value chains.
Cloud computing has become an important part of an enterprise's IT strategy in recent years. Although cloud security is a major worry around the world, India's IT leaders say data migration is just as difficult. The security features of the service are divided into two parts: one is centered on cloud service providers, who must ensure that their clients' data is secure. The other component is the apps and software that are provided or utilized by clients on the cloud, which must be adequately patched to protect data even if it is spread across numerous cloud environments.
While it is true that data hosted in the cloud is generally secure, there have been breaches that have revealed vulnerabilities. Read more on Key Takeaways from Top Cybersecurity Breaches of 2021. Service providers and organizations considering a cloud migration, on the other hand, are more attentive and rigorous about closing loopholes and putting all safeguards in place. The following are some of the data-protection practices being implemented that may be of help to you in your decision-making process:
Examine and Improve
In order to stay secure, businesses must always monitor the market for the latest and most up-to-date safety programs and determine when they need to be updated in order to protect the security of their cloud data. Industry-specific breaches can give a new insight into where one should be careful.
Continuous Diligence is Required
Recent breaches have proved that today's businesses can't afford any form of a data leak, whether it's in their own data center or in the cloud. This necessitates constant and rigorous vulnerability testing by the cloud service provider. The provider should also have access to the most up-to-date technologies in order to remedy any identified flaws.
Opting Services that are Managed
The security teams established within cloud and app providers are largely responsible for identifying security gaps and flaws and proactively addressing them. Cloud vendors now have special teams dedicated to addressing growing security challenges and updating their processes on a regular basis.
A Mechanism for Monitoring and Alerting
Organizations must investigate and comprehend the vulnerabilities in their cloud infrastructure, as well as anticipate how a breach can occur. They must also have contingency plans for what to do in the event of a breach in order to minimize the harm. Better control monitoring and alert methods can help with this and make you more reliable.
Regular Testing
Deep penetration testing, which helps ensure that every piece of code compiled cannot be compromised, through specific testing programs, and application-level security running tests for gaps to determine which security software can be installed in an operating environment, are both required when developing application software layers and coding layers.
Vulnerabilities
Last but not least, organizations must assess all of the preceding procedures to discover any potential gaps, particularly those created by app or coding developers, which hackers can exploit. Any small error in estimation would cost you more resources in getting back to normal functionality.
The cloud security landscape is continually changing as the number of people using the cloud grows. Today, dozens of business-oriented apps connect homebound workers to collaboration tools that help businesses stay on track. Video conferencing, file-sharing services, messaging platforms, chatbots, and a slew of data analytics, graphic design, accounting, HR, and sales management systems are all cloud-based, making it easier for distant workers to collaborate. The more it expands, the more demand for better cloud security will always be a need.
{{cta('008d9ed3-3b50-4e38-bece-f483b642d549')}}