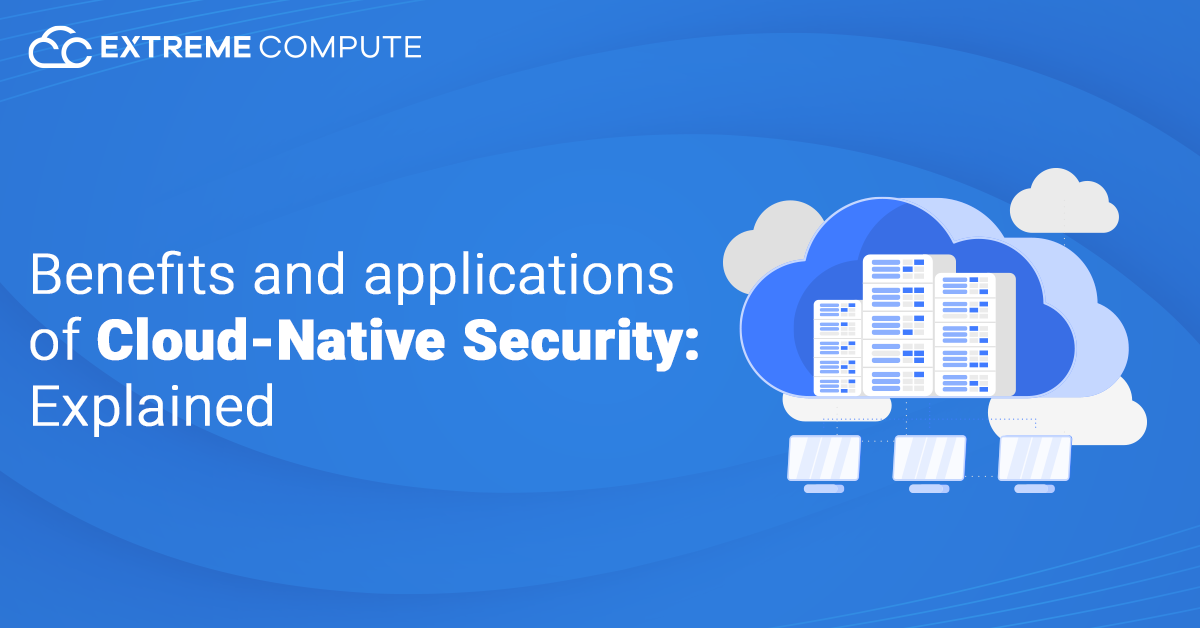 Due to an increase in cyber threats, cloud security has become a major challenge for the industry in recent years. Cloud providers have prioritized security services since 2014. This comprises infrastructure and tenant boundary protection, as well as enhanced data security services. No sane company would use the public cloud in production if it wasn't secure. The phrase "cloud-native" has emerged as a result of the increased use of cloud services in the business.
Unfortunately, the definition of cloud-native and how it relates to security controls and best practices is sometimes imprecise. There is no industry-wide definition of cloud-native that incorporates all use cases and cloud services at this time. It usually refers to software objects, controls, and capabilities that are delivered as a service rather than on-premises by a cloud provider.
Cloud-Native Security's Driving Forces

:
Organizations are turning to cloud-native security services and solutions to address a variety of security issues.
To begin with, several security solutions and technologies have not been properly adapted or transferred to cloud settings. This can be a big motivator for firms to implement cloud-native security, especially if they have to comply with regulations.
The breadth of compatibility with a cloud provider's fabric is another reason to employ cloud-native services. Using a cloud-native security framework that is already integrated is worth considering for services and technologies that require a substantial amount of setup time.
Additional benefits of using cloud-native services include expanded or unique capabilities that are hard or impossible to find elsewhere, as well as lower prices as compared to third-party solutions from vendors with costly licensing arrangements.
When Cloud-Native Security isn't the Best Option

:
However, in some situations, cloud-native security technologies and services are ineffective. For starters, many cloud providers' cloud-native security policies and services aren't regarded best-in-class. When compared to prominent scanning engines from third-party suppliers, vulnerability scanners from earlier versions offer minimum settings and considerably fewer in-depth vulnerability checks.
Second, cloud-native tools create vendor lock-in, which might make it difficult for multi-cloud deployments to have a centralized and simplified security operations role.
Use Cases and Tools for Cloud-Native Security

:

Several types of cloud-native security can help to improve or enhance security procedures. Most businesses will benefit greatly from the use of cloud-native products. The following are examples of common cloud-native security scenarios:

Engines for managing identification and access policies
Firewall rules and flow logs for monitoring traffic patterns; cloud-native network security policies
The controlling plane's cloud logging
Services for encryption and key management that are simple to integrate with cloud storage, development, and deployment pipelines

Cloud-native monitoring technologies are increasingly being used as built-in edge protection for suspicious activity notifications. In many circumstances, Cloud-Native controls make sense for totally cloud-centric services like serverless functions. These controls are pre-installed, well-integrated, and frequently less priced than third-party products. Some cloud-native tools and services are also very sophisticated in terms of performance, scalability, and support for more modern workload deployment methods like containers and orchestration services like Kubernetes.

Furthermore, a whole new set of cloud-native tools and services for cloud security posture management, cloud access security brokers, identity federation, and single sign-on are becoming more popular. These cloud-based services sometimes referred to as security as a service, are entirely focused on cloud services and their utilization. In the next years, security will become a key decision-making point before you work on your cloud-native migrations.

{{cta('008d9ed3-3b50-4e38-bece-f483b642d549')}}