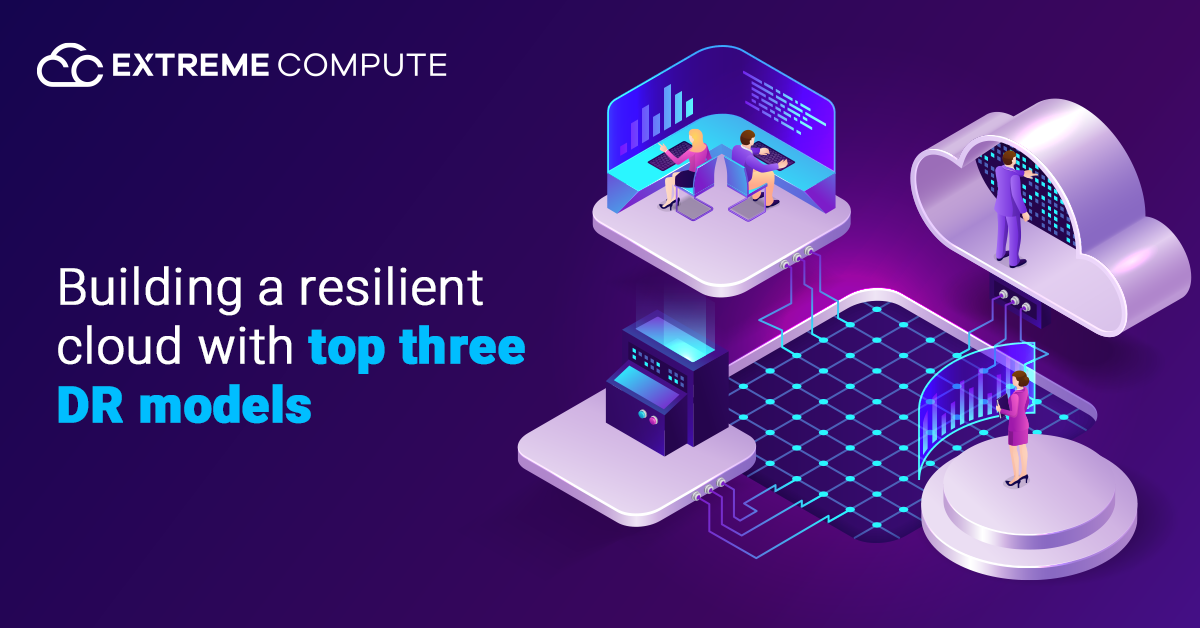 Although many sectors have been impacted by the lockdown and subsequent restrictions that have become necessary for safety, the digital technology and cloud economy have performed extremely well. Many companies have been forced to re-evaluate and re-look at how they interact with their customers as a result of the decreased physical movement of the masses. Now that more people are working from home, it's more critical than ever for systems and data to be available 24 hours a day, seven days a week. Also brief periods of downtime can have disastrous effects across sectors, from online retailers to healthcare organizations.
As a result, IT professionals are still searching for ways to be resilient, and many are turning to modern cloud technologies as a source of productivity and a way to escape big capital IT projects. However, substantial performance improvements are difficult to achieve without a well-defined cloud strategy and a well-executed user adoption strategy. Furthermore, they must be introduced in such a way that they lead to a more robust IT environment, which is a necessity for 24/7 availability. Organizations following a cloud-first approach should be aware that there is no common disaster recovery (DR) model for the cloud. They do, however, have three choices to choose from, each of which has the ability to meet today's technological and business goals.
1) Using the Public Cloud to host VMware Environment
Moving to the cloud has traditionally been difficult for organizations with VMware-based virtualization environments, particularly for applications that do not adapt themselves to a direct migration or an IaaS solution. In certain cases, this is the stage at which large corporations have traditionally decided against using the cloud because they do not want to spend time and resources overhauling all of their systems and configurations. Cloud vendors, on the other hand, now offer the ability to migrate and secure native workloads while keeping VMware policies and configurations the same as in an on-premises environment.
As a result, companies no longer need to adapt their applications, making VMware-based DR migration much quicker and with fewer changes. This allows large companies to optimize their DR without the hassle that comes with a cloud-based backup and disaster recovery strategy.
2) Using the Public Cloud for IaaS
Purchasing infrastructure-as-a-service (IaaS) from a public cloud provider is also the best choice for companies looking for the most cost-effective model. By converting from a physical secondary location to a public cloud destination, you can save a lot of money and time on repairs, day-to-day management, and updates. This cloud-based remote storage, which does not require human interaction, is a more straightforward and cost-effective way to meet data security requirements. This is true, for example, of the 3-2-1 backup law, which mandates that businesses maintain three copies of their data on two separate data carriers, one of which must be kept at an offsite venue.
Customers may get on-demand IT services from public cloud providers to meet their changing business needs. This makes scaling data growth much simpler than if a company arranges it themselves. Numerous services are available in public clouds to assist companies in protecting themselves from downtime in a way that would otherwise be difficult to do and require substantial in-house investment.
3) Disaster Recovery as a Service (DRaaS) in Cloud
Organizations are gradually shifting to disaster recovery-as-a-service (DRaaS) because they lack DR capabilities in-house. Other relevant factors may include the need to enhance recovery goals or the fact that their disaster recovery capabilities are restricted to tape backups. However, with DRaaS, they will collaborate with a cloud expert who can help them reach their Recovery Time and Recovery Point Objectives while still offering expert support. They can then offload their backup and disaster recovery activities to a degree that they are comfortable with. In this case, a DRaaS provider manages the deployment to relieve the IT department of the responsibility. The DRaaS partner may also provide customization if the company wants to meet particular compliance criteria or needs self-service solutions.
As a consequence, DRaaS gives you access to many of the public cloud's advantages, such as stability and flexible support for the 3-2-1 rule. This is supplemented by DRaaS partner support, which leads to more mature backup and disaster recovery processes, and therefore a highly resilient IT architecture. This results in improved recovery time objectives (RTOs) and recovery point objectives (RPOs), as well as the ability to evaluate these procedures more often with little or no disruption to business processes.
DR's role on the Cloud Highway
Moving DR infrastructure to the cloud is a reasonable move for every modern enterprise based on 24/7 availability. Not only will hosting backups and disaster recovery in the cloud save money for companies, but it can also pave the foundations for a more resilient IT ecosystem that would help other cloud initiatives. Given the wide range of internal and external threats that today's highly linked, digitally transformed companies face, a comprehensive and resilient disaster recovery strategy that enables businesses to quickly resume normal operations is critical. Resilient IT enables companies to prepare for any sort of disruption, whether scheduled or unplanned, reducing the possibility of downtime and enabling them to concentrate on transformational initiatives.
There are two main parts of disaster recovery and business continuity planning in light of mandated criteria. The first step is to set up systems to fully protect all financial and other data needed to comply with reporting requirements, as well as to archive the data in case future requests for clarification of such reports arise. The second step is to record all of these processes explicitly and expressly so that, in the case of an audit, the auditors will see that the Disaster Recovery and Business Continuity Plan works and is protecting the enterprise's data and assets adequately.
{{cta('446e87af-239b-4dbf-9f41-25cdc55c7418')}}