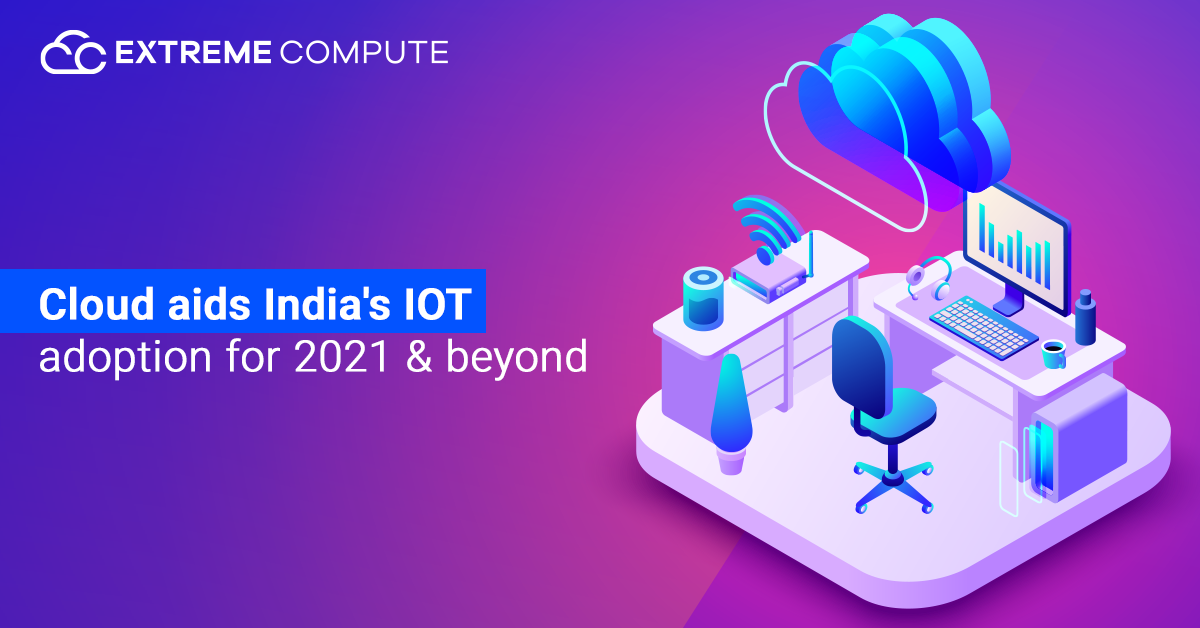 To improve the customer experience, businesses all over the world are investing in advanced technologies like the Internet of Things. As security and network stability become crucial factors in providing excellent customer service beyond COVID-19, companies are transitioning to remote work and smaller satellite offices. By 2022, more than 75% of companies are estimated to have invested in these solutions.
IoT is being used for a number of services in India, and it is now more integrated than ever. For example, the Vande Bharat Express – India's first semi-high-speed train – uses a collision avoidance system comprised of sensors and other IoT devices to prevent accidents caused by human error or equipment failure between New Dehli and Varanasi in Uttar Pradesh. Similarly, data collected from sensors and other internet of things (IoT) devices is being used to monitor street lighting, ensure public safety, and provide citizen services in the northern Indian city of Kohima. In manufacturing, IoT is being used by Indian suppliers to monitor product content and maintain quality component proportions in some of their products.
Sectors such as health sciences, electricity, and core manufacturing can use IoT use cases in supply chain management and asset maintenance to drive IoT adoption in the industrial sector. The desire for a personalized customer experience and improved after-market service will push retail organizations to introduce IoT in the consumer segment.
Increased Applications of IOT
More warehouse investments are being made in India in order to increase supply chain efficiencies. Large, modern warehouses are completely automated and fully equipped to track containers. This could be difficult for smaller warehouses due to legacy problems, but supply-chain needs are driving IoT adoption.
Cloud technologies have allowed faster integration of existing systems with scalable infrastructure that supports IoT advancements.
Performance optimization and preventive maintenance are the most common use cases in process industries, especially among companies that have invested in expensive equipment such as cranes that could be better maintained remotely using IoT. In India, businesses have begun to use IoT in product development. Also, the pandemic's onset has fueled demand for contactless technology, which is expected to boost IoT adoption in the property and security sectors. Touchless access controls for electronic doors and elevator controls, as well as other building information management systems, have a significant growth opportunity in India, and businesses are working to develop them. As a result, IoT will play a significant role in infrastructure security.
Cloud On the Rise
Cyber security has long been a problem with IoT, and it will continue to be so before organizations implement a global IoT security system. Industry and technology forums are increasingly being established by IoT players and adopters in India to ensure that product designs, protocol specifications, supporting solutions, and implementation models are all in sync. This allows for earlier, more straightforward implementation and faster progress toward IoT infrastructure maturity. Powerful tailwinds for IoT adoption in India would come from favorable market dynamics such as the low cost of storing and processing data in the cloud, the declining cost of connectivity and sensors, and rising smartphone penetration.
Cloud computing, whether public, private, or hybrid, has proved to be a game-changer in terms of business continuity. From the IoT edge cloud to the global network edge cloud, cloud-enabled solutions will be available in 2021. End-user spending on public cloud services in India will reach USD 4.1 billion in 2021, according to the market analysis. While cloud application services (SaaS) is expected to be the largest segment in India's public cloud services market by 2021, cloud system infrastructure services (IaaS) is expected to rise at the fastest rate of 44.6 percent. Click to know more on how cloud can help transcend your business.