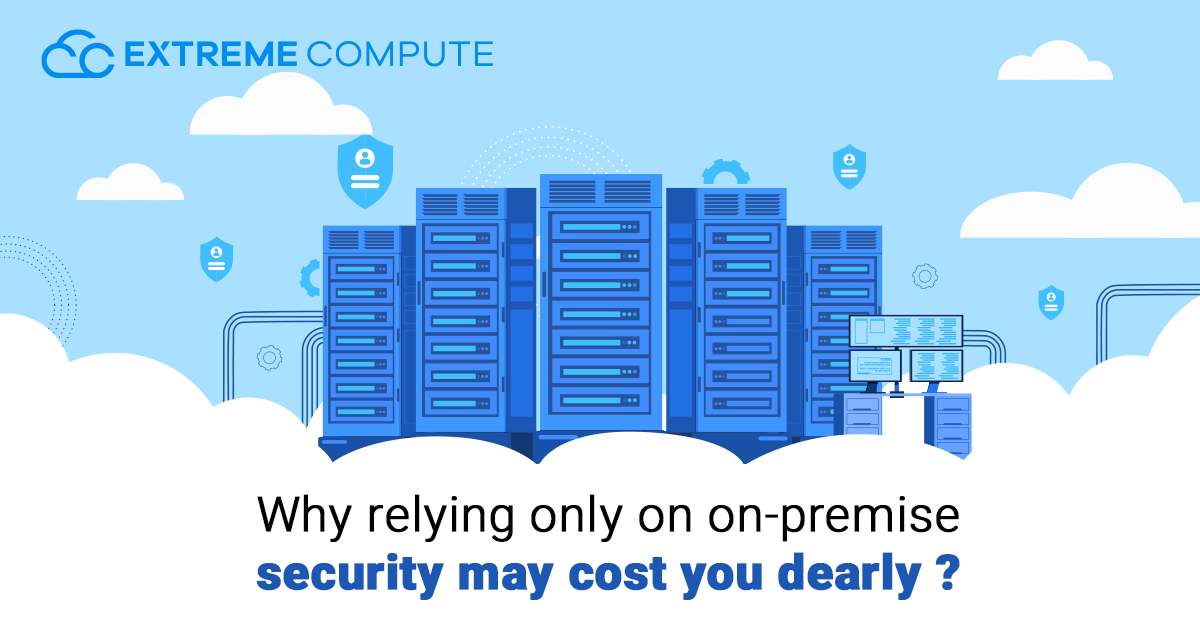 The cloud migration services market is expected to reach $9.5 billion by 2022, according to industry estimates. More businesses are increasingly transitioning to cloud services or considering it due to benefits such as scalability, improved performance, and faster deployment. In this case, security experts are also concerned about on-premise security that hasn't yet been migrated to the cloud. To prioritize your security investment and make an educated security decision, you must first consider the different challenges that on-premise security presents.
The past 12 months have been a year of transition, with mobile work being the "new standard." In the midst of this, the pandemic has reinforced the importance of cloud computing, reinforcing an already well-established trend: more and more apps, as well as workflows and whole business processes, are migrating to the cloud. IT security is expected to eventually find its way. But, what major factors needs to be considered?
Lowest turnaround time is a must in business world
Resilience of business activities always mean resilience of work practices for all information employees, particularly mission-critical members of the workforce. For a long time, when it came to remote jobs, turnaround time was treated as an afterthought rather than a top priority. Companies encouraged workers to work from home because it improved efficiency and sped up workflow while still allowing employees to maintain a work-life balance. This is why, long before the pandemic, a growing number of workers were accessing company services remotely. Employee services, such as digital workspaces, are increasingly being hosted in the cloud, and the recent increase in remote working has only intensified this trend.
Employees are at the heart of everything we do
Businesses need to re-asses their on-premise vulnerability. With the increased acceptance of remote working models, as we've seen during this global pandemic, engaging workers has become more of a necessity for organizations, and the need to keep them involved has never been greater. Companies have learned that, in order to maintain business continuity, they must be prepared for any such disturbances, not only due to lockdowns, but also in the event of a fire, flood, or any other significant event that occurs in the vicinity of a company's headquarters.
It all boils down to the SASE
Cloud services allow companies to rapidly scale and offer a wide range of services over the Internet. The majority of business essentials have already migrated to the cloud, and IT security isn't far behind in the digital transformation train, with SASE at the helm. Secure Access Service Edge (SASE) explains how functions for securing distributed resource use would combine with functions for accelerating remote access to form a unified cloud service.
SASE's cloud-based protection involves features including protecting cloud access and continuously monitoring end devices for security-related anomalies – activities that have a direct impact on the company, as digitization means that IT security can progressively decide overall corporate security. Because of the cloud's advantages of mobility, scalability, and high service availability, it makes sense to manage security infrastructure through the cloud as well. As a result, cloud computing will undoubtedly gain momentum in the security space.
Cloud is a smart choice
The recent events have accelerated India's digital transformation and cloud journey to unparalleled levels. In the end, digital transformation means being able to operate from anywhere using cloud-based technologies while not having to worry about security. This is important not only for the company's long-term viability, but also for increased productivity. It's critical that both remote offices and security building blocks can migrate to the cloud in the way and at the speed that a company's individual digitization strategy envisions. As a result, it is critical for any organization to carefully plan their cloud-based remote work strategy and provide all required security features.
Final reflections
Updated security patches and assistance are provided by cloud providers, which would be costly to manage on-premise. This has forced the owners to rethink their cloud security goals. As the cloud becomes more widely adopted, businesses must be aware of the cloud security opportunities in order to reap the benefits of cloud computing while also developing a comprehensive security plan that effectively mitigates risks.
{{cta('008d9ed3-3b50-4e38-bece-f483b642d549')}}