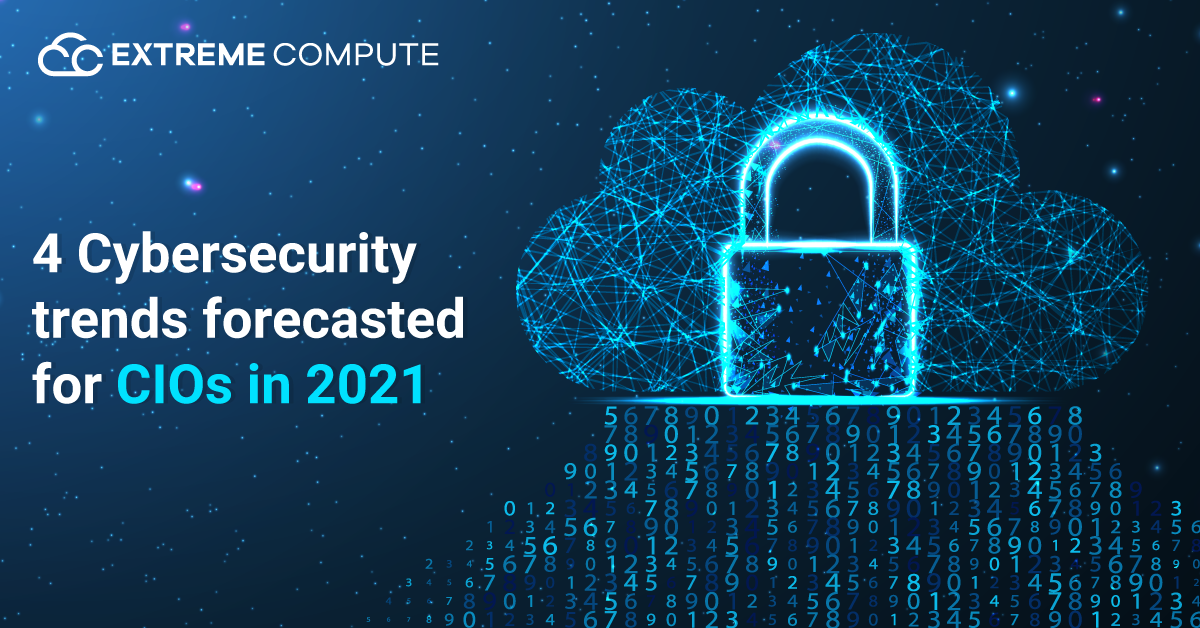 After a roller-coaster journey so far from last year, some businesses made it through the pandemic with remote workforce and some still remain in the fine-tuning process. One key criteria that persistently troubled is Cybercrime owing to organized ransomware attacks and hackers earning quick money with help of block-chain tech. Here are some trends that could keep up in this year.
1. Weaponized ML Attacks
Automation aided service offerings continue to grow in volume and velocity. Malicious actors can use the same progress for attacks and Artificial intelligence and machine learning are enablers. 2021 will see weaponized machine learning attacks that go far beyond continuous scanning to find vulnerabilities. Continuous Automated red-teaming (CART) will increase in popularity as businesses continue to be targeted by AI-fueled attackers. Phishing attacks will trick more users, leading to more serious data breaches, IP theft and malware attacks. Information Security teams can use AI to automatically build secure networks.
2. Rising Ransomware Incidents
Ransomware is predicted to impact 1 person every 11 seconds in 2021. Many ransomware attacks on businesses resulted losses in millions due to business interruption and eventually damages to their reputation which even resulted in loss of human life.
With the continued success of obtaining quick ransom money for hackers, it only acknowledges the fact that the pattern could continue in 2021. Infections continue to lock up networks, kill data and damage vital infrastructure. Security teams need to be super-prepared for a ransomware attack with backup and encryption policies in place.
3. Cloud Vulnerabilities
The cloud-based approach was already afoot during the epidemic. Many businesses switched to operate from home, contributing to security problems in corporate networks. Many companies intensified digital transformation activities by utilising cloud services. Many businesses started looking at Cloud as an overnight business decision out of necessity.
To keep up with this digital/cloud transition, security focus should be less on concentrating on vulnerabilities and more on statistical risk based focus. Automation of security will become increasingly necessary by default. As we all know, defence and dev teams are still under-resourced and burdened and will look out for Cloud help, a consolidated risk reduction approach and increased demand in API security will follow the process. Cloud computing allows a high degree of scale and automation, but could have flaws if not secured properly. Existing teams need to learn new security skills as part of development to avoid any new vulnerabilities.
4. Addressing Flaws in RemoteWorking
Fast-paced shifts in remote working required security teams to double down on their efforts while still matching with the remote working environment. The transition included rushing to adoption of cloud services paving way for more attacks. Security experts knew the importance of threat modelling for a long time now and since the software governs more of our environment in 2021, developers can finally accept threat modelling and embrace it.
Many businesses weren't ready for the transition and had a hard time with remote working structure. Some companies despite their plans, found themselves with inadequate security and network policies for employees working from home. In such crucial times, working with the right IT Partner is essential. Whether you need an extra support to your existing IT team or a full-time IT partner, EC Cloud can help with the same.