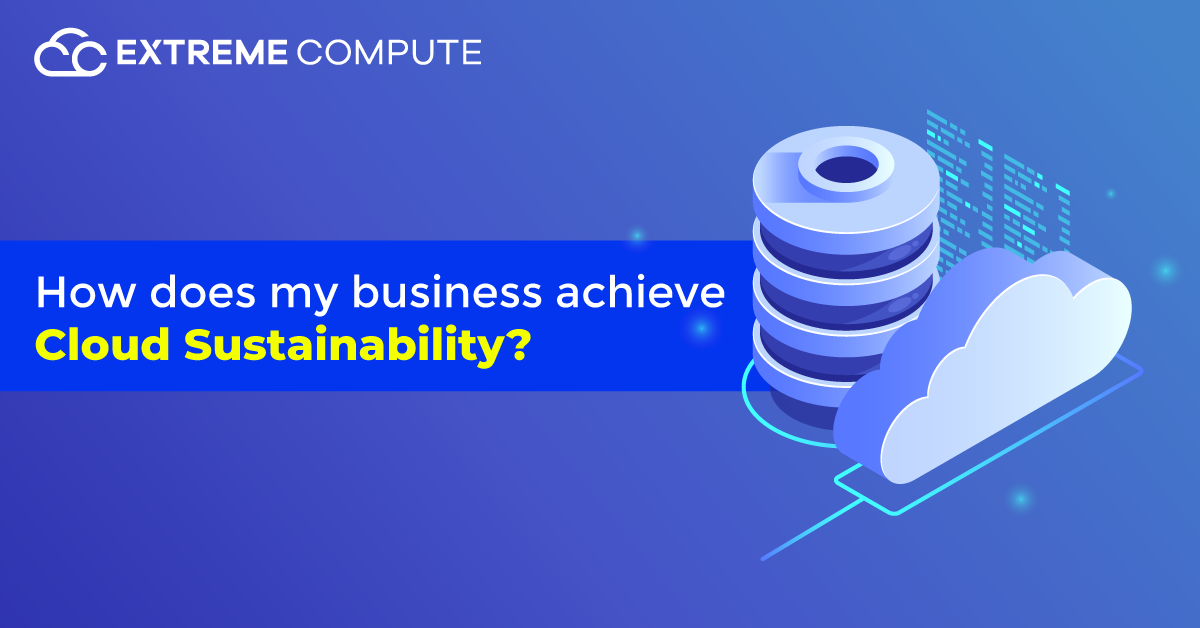 A Growing Number of CXO's are attempting to strike the correct balance between digital transformation and long-term sustainability plans. Companies have traditionally used the cloud to get financial, security, and agility benefits, but sustainability is now a must. Leaders claim to be implementing low-carbon and renewable energy across their businesses. They may relieve burdens and explore different sources of innovation and growth by embracing the potential of a sustainable cloud. Every business will be under pressure to enhance its environmental, social, and governance initiatives during the next five years. Diverse stakeholders, including investors, regulators, and supply chain partners, will exert pressure. Consumers, too, are beginning to expect brands to take action.
But, is it feasible that switching to cloud computing will help your company meet its sustainability goals while also improving its bottom line?
"Sustainability is a goal for short term and a strategy of long term"
If cloud migration is approached appropriately from a sustainability standpoint, it can result in lower costs and carbon emissions. According to a study, switching to cloud computing can save organizations 30-90 percent on energy and carbon (CO2) emissions. The shift benefits small firms the most, but even large organizations can experience significant net energy and carbon savings. Here are few things to keep in mind for a long-term cloud-first strategy.
With the correct capabilities, you can plan your cloud migration
You must carefully plan your sustainable cloud migration in order to meet your sustainability goals. It is critical for a company that is new to the digital transformation path to hire a consultant or an expert. You should also make sure that your solution can handle dynamic provisioning, multi-tenancy, selective server usage, through selecting the correct partner and ISV ecosystem, establishing your Cloud Operating Model, and optimizing your cloud consumption. The cloud operational model is a roadmap for implementing your company's cloud strategy.
Create a cloud operating model to help you get the most out of it
Your company's cloud operational model is a roadmap for implementing its cloud strategy. It must properly organize the essential capabilities and outputs in order to deliver value through cloud services. We recommend that you rethink your cloud operation strategy and include sustainability as a guiding element. The goals that were primarily on the last of priority list, will eventually come up on the top when you integrate your guidelines in the right way for sustainability.
Define your sustainability strategy and aim for it
The sustainable cloud journey requires varying degrees of ambition; the higher the ambition, the larger the advantages. Establish a consistent definition for sustainability goals and ambitions to maximize the benefits. Without the need for a shared definition and perspective, the organization will be less likely to take a strategic and cohesive approach, wasting time and money. Develop a shared and clear grasp of sustainability principles and techniques, such as corporate responsibility, greenhouse gases, carbon neutrality, and the circular economy. Create governance and management systems. Have a specialized staff in charge of the business sustainability agenda. Take advantage of the present increased emphasis on green sustainability to push disruptive methods when establishing your strategy.
Choose the best cloud service provider
The final stage in the process is to find the correct carbon-conscious provider. Cloud providers make various corporate sustainability pledges, which influence how they plan, build, power, operate, and retire their datacenters. Even while all suppliers strive to reduce energy use to common norms, carbon emissions might vary significantly. It is critical to select a cloud partner with corporate sustainability commitments that are suitable with your business. In most situations, cloud providers have more renewable energy mixtures than cloud consumers and employ renewable energy to reduce datacenter carbon footprints. Public cloud migrations can save a typical organization 60 percent or more in energy and 80 percent or more in carbon emissions. Look for openness, transparency, and the level of support provided for sustainability goals when choosing your cloud partner. If you are still in the process of deciding your strategy, an Expert Guidance is only a call away.
{{cta('446e87af-239b-4dbf-9f41-25cdc55c7418')}}