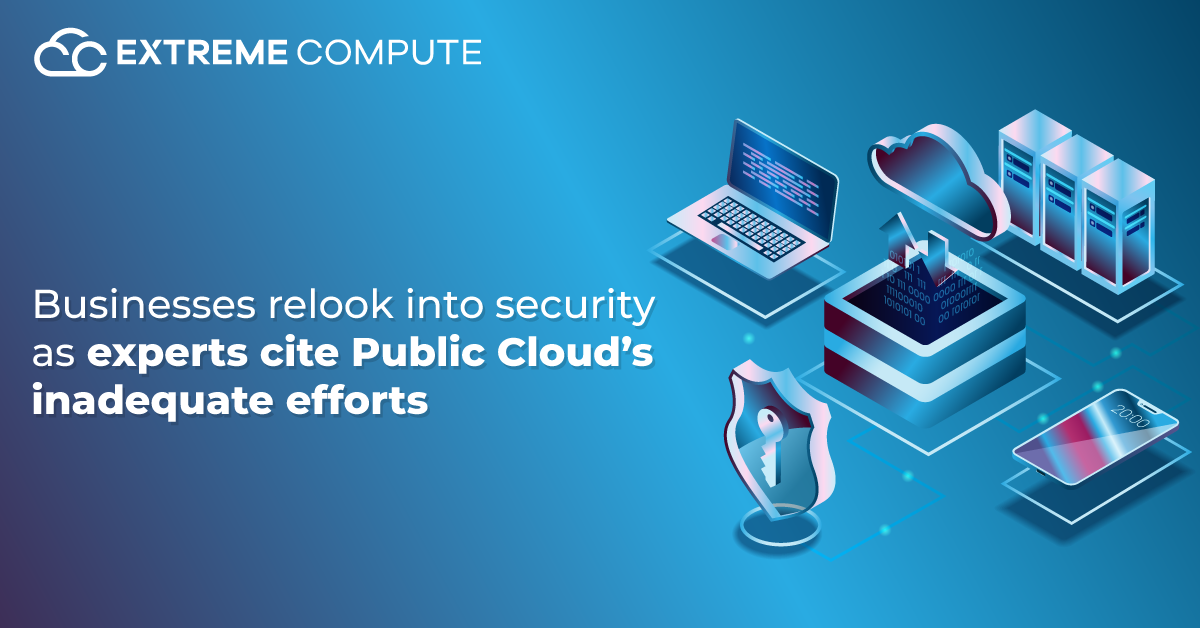 Cloud Security should not be considered an afterthought, as it could cost you more than you think. Cost savings, scalability, and flexibility have fueled cloud adoption. In this cloud-aware age, cyber-attacks and data breaches, on the other hand, could pose unprecedented challenges, resulting in a loss of millions of dollars for an organization if the cloud security infrastructure is not strong. In order to prevent or mitigate the effects of such threats, a company's security infrastructure must be built, maintained, and tested in the face of such threats.
Eventually, cloud security is swiftly becoming a primary concern for businesses, because of the significant increase in cyberattacks and the general rapid movement to the cloud. And the more clouds that are employed, the more we have to be concerned about. A new study illustrates the gaps and obstacles that businesses in various industries face when it comes to multicloud setups in particular. While a vast majority (73%) of security experts questioned presently work in a multi-cloud setting, virtually all of them said that relying on numerous cloud providers adds to security issues.
The majority of organizations say public cloud providers' efforts to maintain user security are "only barely" enough, and that they could be doing more.
What is the Impact?
Respondents stated that they use numerous public cloud providers for a variety of reasons, including to reduce risk, take advantage of pricing variances, and enable applications that require certain providers. Distinct providers have different strengths and disadvantages, and different teams, departments, and areas of business already have standardized on different providers, according to the most popular reasons. According to the findings, larger businesses are using more public cloud services than smaller businesses. Hence, these are the ones that could be impacted in the long run without any proactive steps. It is a little worrying that organizations are referring to the security efforts in the public cloud as inadequate and just barely enough to rely on.
Deficiencies and Difficulties
Cloud security is complex, and it is growing more difficult as new threats emerge. However, the study shows how multicloud systems can make things even more complicated. While the majority of respondents (59%) have public cloud configuration guidelines and employ best-practice security frameworks, just a small percentage of framework users use them consistently across their cloud infrastructure.

Visibility was also seen as a critical issue for security experts dealing with numerous cloud providers, according to the study. Only some of the respondents polled indicated their organization has a centralized picture of its security posture and compliance programs across all cloud platforms. Most people also mentioned that security shared responsibility models between cloud service providers and customers aren't always apparent, and that more people are relying on third-party technologies or knowledge to safeguard their cloud environment.

Ongoing Measures
It's exceedingly difficult to get multi-cloud security properly, especially when businesses want to quickly shift away from legacy systems. Because so much of the process is still done manually, teams' baseline knowledge and ongoing training are critical. It's understandable that enterprises are finding it increasingly difficult to defend the perimeter, given the growing complexity of systems and dangers that come with shifting to a cloud environment, as well as security standards that are unique to each provider. It's no coincidence, then, that the vast majority of respondents want cloud providers to step up their security efforts. They mentioned specific improvements such as adhering to standard security principles and communicating security issues more rapidly. But with the lack of skillset or due to the unavailability of proper skillset, businesses are now relooking at their security posture and realizing it's time they made necessary changes. But, what plans should one be looking for and where should a business start the process with? Let's take a look at that as well.
Selecting a Pro-Active Platform
Cyber-attacks, on the other hand, raise more questions about the security of the data networks, and protecting them is just a step away from availing the help of a diligent security service. On the security front, Extreme Compute's enterprise-grade cloud security provides significant support for your environment and gives you more control over your results. The security center at EC cloud tracks all operations in the system deciphers them to reveal the true context of each operation and takes specific breach prevention measures.
It encapsulates essential approaches for a worry-free environment with offerings such as:-
360º Unified security

Threat intelligence

Human-based

behavior

Compliance

Painless auditing and more
Secure your cloud environment with a proactive approach towards cyberattacks and perform operations with a competitive edge with EC cloud security and gain control over potential vulnerabilities. Get a clear picture of what your security needs are and what is best for you in the ever-growing security space. In the end, it is always better to adopt a compliant cloud with upfront transparent pricing rather than risking your infrastructure. Know more about tailored EC cloud security.