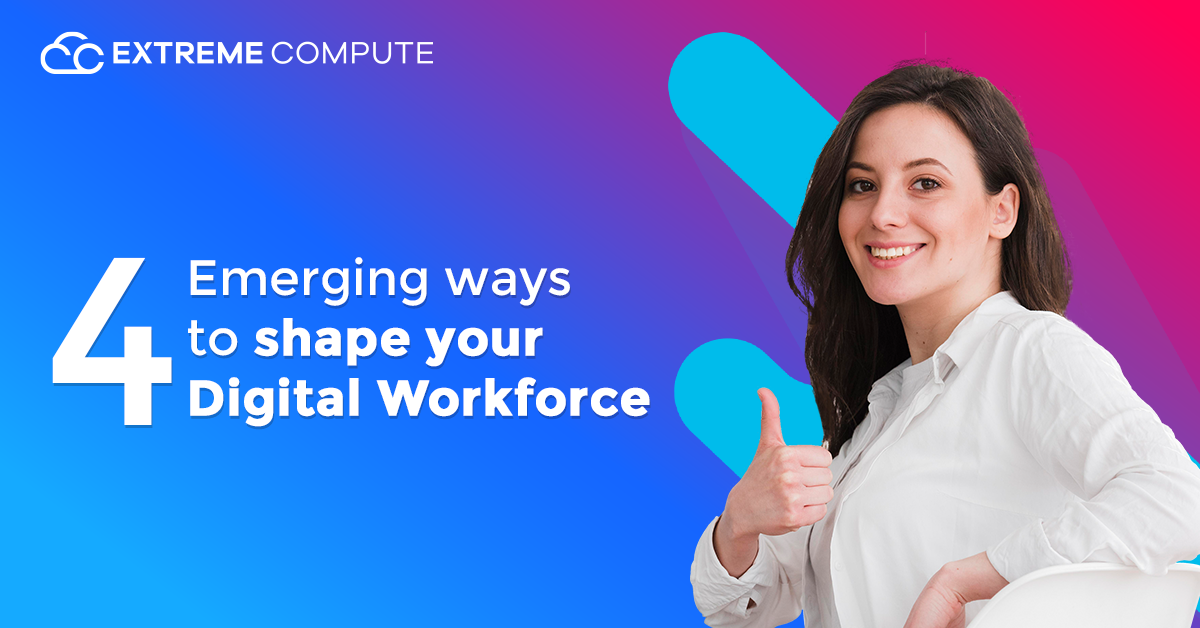 Businesses around the world began adopting SaaS platforms and cloud apps from last year to better accommodate remote workers. As firms migrate to hybrid employment patterns in the post-pandemic era, this trend hasn't slowed. A digital workplace leader's job is to find and implement technologies and practices that boost employee engagement. In here, let us see the four ways to do that.
These four methods can be utilized separately and this is significant because it highlights how the goal to become a digital workplace can and should pervade the whole company, assisting in the establishment of a pervasive employee enablement attitude.
1. Monitor the Challenges
IT monitoring teams typically use a variety of domain-specific services, such as database, server, network, and application monitoring tools, to uncover application and infrastructure performance issues. Employee-facing issues are generally found through service desk calls, which causes annoyance and friction for both employees and IT professionals during the remedy process. Although tracking stability and employing performance metrics worked for single and static application architectures, the dispersed and dynamic nature of today's IT infrastructures needs a different approach. It necessitates a set of tools that track employee performance from their endpoint and disclose the impact that poor performance can have on the company's bottom line, revenue generation, and brand reputation. Related technologies should be used by digital workplace leaders to examine the employee technology experience from the top-down and outside in — that is, from the end-user to the infrastructure, observing usage patterns and their effect on system performance. This two-pronged method captures and comprehends the state of workflows that influence how employees engage with apps. This proves to be a continuous process until you get the right picture.
2. Evaluate
Measure your performance efficiency with tools that are designed to optimize computer power, networks, access rights, and programs so that employees may be as productive as possible in a variety of settings, including home offices, which have become increasingly crucial during the coronavirus pandemic. Businesses may assist digital workplace executives to identify what counts most to employees in terms of technology, learn how to enhance it, and discover what KPIs might drive growth and define success. Observe the impact that modifications have on users' satisfaction and productivity to find the quickest approach to alleviate these problems and what combination of measures would best demonstrate success or failure. If a managed service provider is participating, start with their experience generating this for businesses in your industry. Then figure out the differences that are unique to your company.
3. Implement Supporting Programs
The navigation experience can become complex when business processes are interconnected, even though native application UIs appear to be intuitive. Employees grow dissatisfied and disillusioned when they are presented with lengthy and complex processes. Overlay application user interfaces to guide employees through corporate procedures. Tasks within a single application or across many applications might be included in these processes. The analytics given by these solutions are critical for assisting an organization in determining where assistance is required as well as measuring and tracking performance gains. Employees can navigate workflows and procedures more quickly and efficiently with the support of in-app advice, which also improves data accuracy. Continuous integration and administration support is required throughout the knowledge-gaining process.
4. Get Experts Onboard
The majority of challenges stem from employees' dissatisfaction with the company's digital workplace tools. People dislike change, and for workers, the last two years have seemed to be a never-ending transformation. People will argue if they have been using one UI for a long time and are now being forced to use a completely other UI for no apparent reason. Or, at the very least, adopt the change slowly. Enterprises must grasp this notion and implement cloud and SaaS changes with care, especially if they are replacing existing software. For any business, getting an expert on the matter will highly save them time without experimentation on their own. Know more on how to start your cloud migration process that will quickly enable you to support your digital workforce.