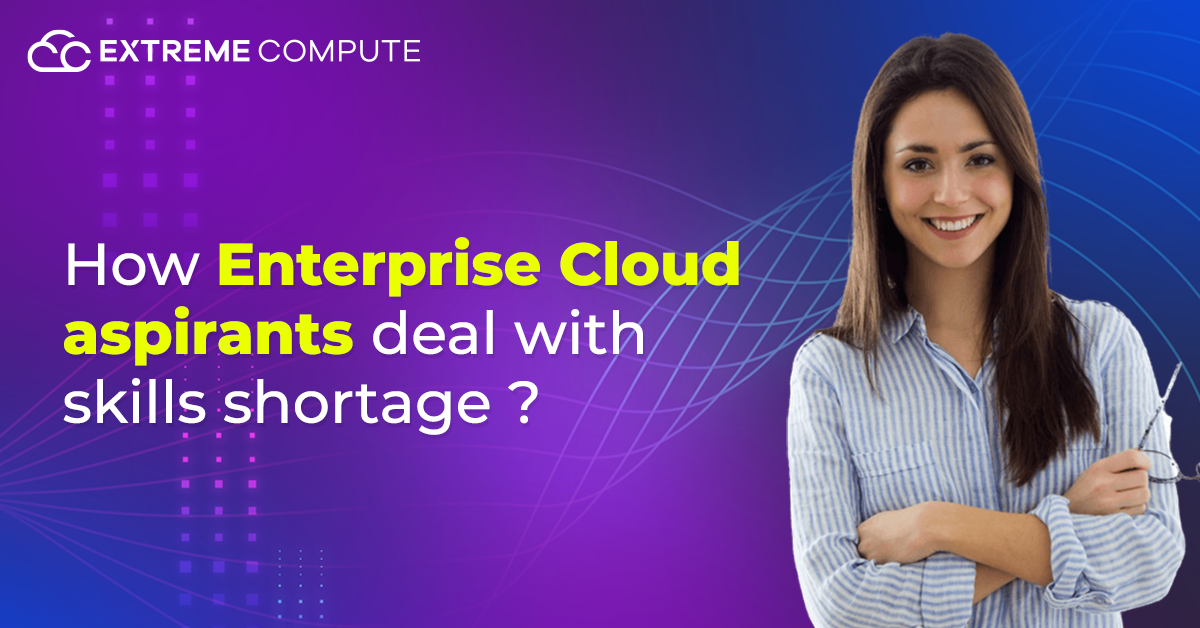 Cloud deployment, as well as its various implementations, is a well-known term in the Information Technology business. The numerous ways a cloud platform service can be hosted and used gives us with a vast canvas on which to manage solutions based on one's specific needs for the service. Every cloud service deployment follows the same basic premise of virtualizing server computing capacity into particular services that give data and software-driven applications with processing and storage capabilities. Lack of abilities, on the other hand, might occasionally stifle your advancement. It's no longer news that a scarcity of skilled IT employees is halting the adoption of cloud, edge computing, and other technologies, all of which are cloud-related in some manner.
According to recent surveys, IT leaders identify the most significant obstacle to deploying emerging technologies, primarily cloud-based technology like databases, machine learning, improved storage, and analytics, which can all be readily weaponized for strategic business goals. For example, a manufacturing company wants to improve business results by digitally enabling its supply chain processes. It discovered that there was no straightforward way to get around missing components that prevented a product from being made and marketed due to pandemic-related shortages. You only have to look at the thousands of vehicles parked today waiting for missing transistors to see how this can put a company out of business.
The problem is that most other businesses are thinking the same thing: use technology to address problems found during the pandemic. Furthermore, companies are embracing technology as an integral element of their operations, such as exposing fundamental cloud services that can be rented to other companies. There is, however, some really bad news. While budgets for developing and implementing technology for all types of businesses are increasingly substantial, most companies are unable to do so due to a dearth of technological personnel. Many people are abandoning these efforts or drastically slowing them down.
There are a few things enterprises can do right now to get initiatives started, but it will need some creativity, risk tolerance, confidence to try new things, and a shift in mindset. Here are some practical strategies for attracting and retaining the talent you need to stay ahead of the competition.
1) Provide a one-of-a-kind service to IT Workers
Most technology workers, sometimes, are not as financially motivated as those in other fields. This isn't to say that they don't mind being paid beneath market, but they value qualitative as well as quantitative aspects of a work. You may do a number of things to build a culture and resources that will attract top-tier talent.
2) One method is to delegate control
This suggests that, despite your leadership, the organization is very flat, and fundamental decision-making authority is delegated more broadly and lower in the company. This offers a few advantages. First and foremost, IT professionals feel valued—after all, you're entrusting them with making critical judgments. Second, because they have more time to gather and examine more data points than you, they are usually better equipped to focus on the options and so make better ones.
3) Leverage the new normal of work-at-home movement
Many businesses are eager to get employees back in the office; some have already done so. If your company culture makes it difficult for employees who wish to work remotely, you'll find that your talent pool is physically confined to few kilometers around a physical location. Those who work from home and aren't treated with respect will leave or never return.
You'll need to make a concerted effort to promote remote work. This means that it makes no difference where a key cloud engineer is located; they may be utilized from wherever they are. In the last few months, we've improved our remote working and collaboration skills. Make this a strategic differentiation and use it as an advantage in attracting and retaining personnel.
Building a center of excellence and promoting compensated time to contribute innovative intellectual property to the organization are two further options. Provide on-demand training that can be accessed at any time, both for free and for a fee. Prepare to take some chances in order to get the team you require. Have a good time while you're doing it. It is more crucial than ever to have the finest culture to drive innovation and retain key players.
{{cta('008d9ed3-3b50-4e38-bece-f483b642d549')}}