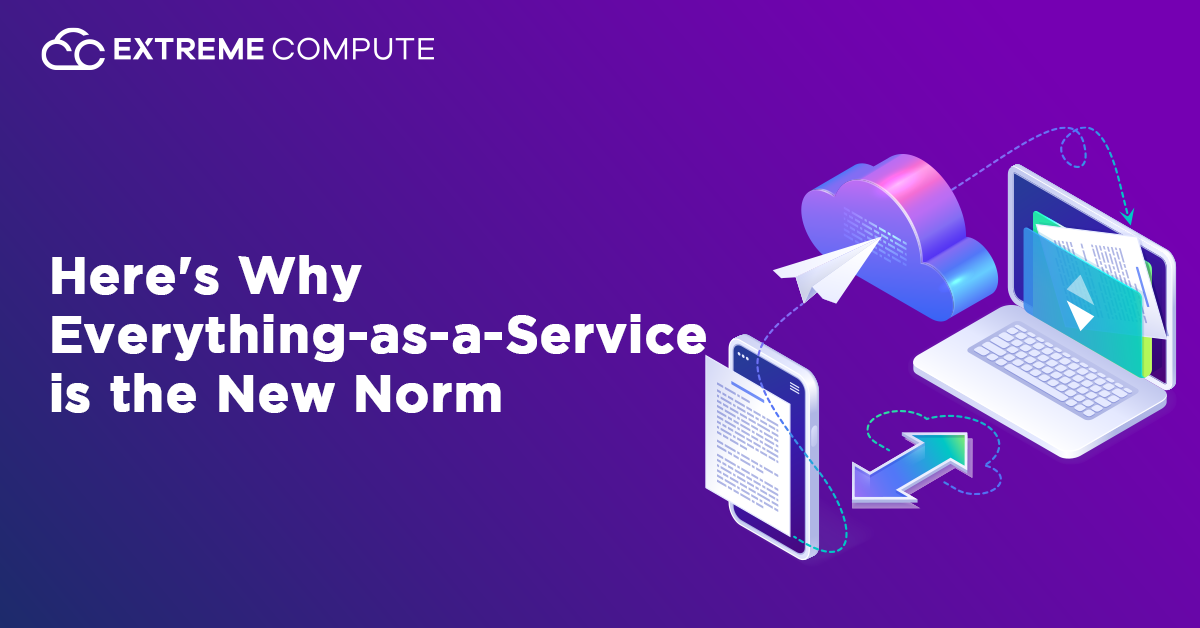 The "as-a-Service" paradigm of cloud computing, which provides services over the internet, is a growing trend around the world. Users are increasingly turning to Software-as-a-Service (SaaS) options to access services and products. In the same pay-as-you-go business model, a wide range of services are provided. It reflects how businesses all over the world are using the as-a-Service model to supply just about anything. XaaS was originally a digital phrase, but it may now be applied to the actual, non-digital world as well.
Many B2B companies provide as-a-Service options. These services are cleanly diced and portioned out to produce tailored services that match each client's individual demands at a price that makes sense. In this sense, XaaS can be viewed of as a hybrid of SaaS, PaaS, and IaaS services. Businesses will increasingly use cloud platforms to make their IT operations fast, scalable, and flexible as the world moves toward a hybrid future. The following are some of the reasons why everyone is adopting cloud computing:
Remote Workforce
Remote work in 2020 removed geographical and technological barriers to seamless collaboration and cross-border trade. Workers and teams from different locations and time zones were able to work together efficiently during the lockdowns. Last year, hundreds of contact center agents from various sectors moved to remote cloud-based operations to ensure continuous customer service and support.
Planning for Business Continuity
Cloud-based solutions function without hardware infrastructure. As a result, enterprises may easily create, operate, and deliver new business models in the cloud using existing on-premise and off-premise components. Such a hybrid contact center would allow for smooth interconnection and customer question resolution for contact center employees using on-premise telephony. Global business continuity can be achieved by combining cloud-based applications and on-premise data. As a result, cloud-enabled hybrid systems are the ideal answer for businesses wishing to preserve and secure business-critical data from any eventuality.
Scalability On-Demand
Cloud-based solutions enable businesses to rapidly scale up or down their architecture based on service demand. For example, a company can easily migrate its on-premise or off-premise SaaS applications to a cloud-based architecture without having to invest in new servers and hardware. Cloud Technology offers a fresh start and a path ahead for businesses seeking to become more flexible and scalable.
Optimum Customer Service
Cloud platforms can help businesses increase customer responsiveness and speed time to market. The cloud experience integrates consumer data, digital experience, and personalization to improve customer monitoring and communication. A thoroughly tested cloud platform can automatically offer data or application capabilities on demand. With AI and analytics, organizations can give not only individualized communications but also 24/7 support. Aside from automated chatbots and omnichannel interaction hubs, cloud-based communication solutions can help human operators provide contextualized support to clients based on their digital footprint.

Enhanced Results
After adjusting to the new routine, the perks of remote working became clear. Remote users report increased productivity and job satisfaction as a result of their newfound independence and flexibility, as well as less distractions than in-office. Although the transition was challenging, it paved way for new working lifestyles and hopefully, getting prepared for new beginnings. In the coming years, we'll see a lot more IoT devices and analytics being used to offer a greater value proposition.