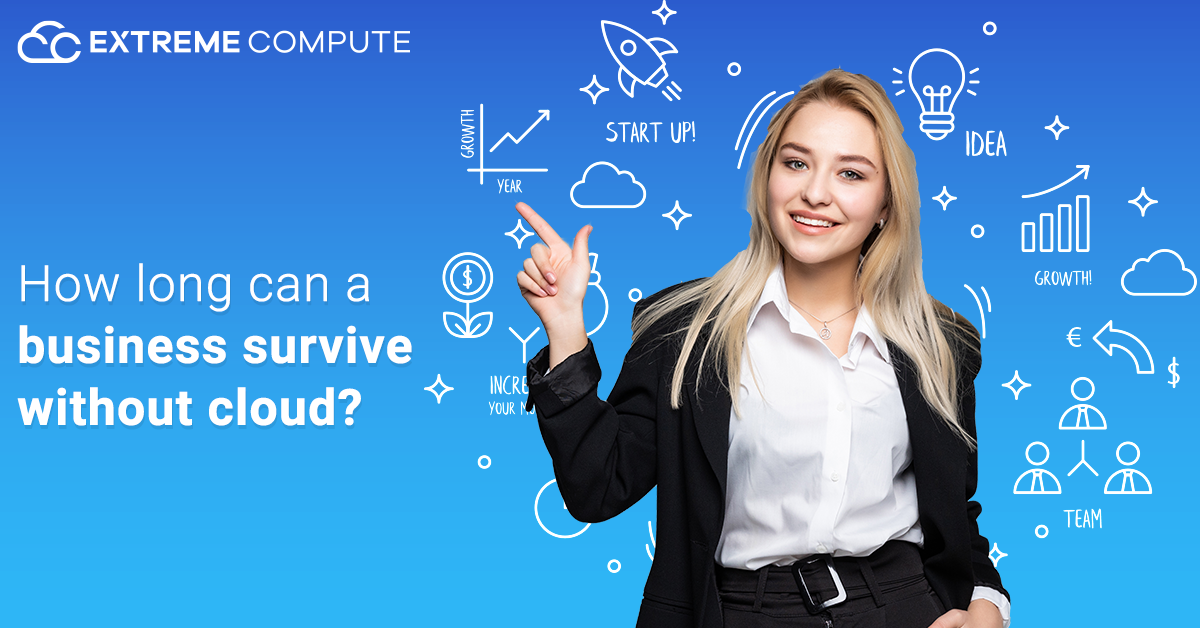 Businesses are trying to optimize costs and make their costs more variable, which is one set of operating model transformations they are undergoing in the Indian IT industry. The second set of initiatives revolves around digital, including application modernization, cloud migration, security, and improving customer experience. Some industries are focusing on digitization and modernization, while others are more concerned with how they can migrate to the cloud. However, a more critical question remains: how long will a company thrive in these times without Cloud?
In today's world, business continuity will be determined by two factors:
– Workforce Productivity and Collaboration: Is the workforce efficient and collaborative? Do you use data to improve customer service and attract new customers?
– Is your company resilient enough to adapt quickly to market demands and opportunities? Do you believe your company is safe from emerging threats?
Before answering the above, let us understand why Adaptability is now more important than ever:
The Significance of Ability to Adapt:
Business agility/adaptability refers to a company's ability to quickly adjust services to satisfy consumer demand. Customers' lives have been forever changed by Covid-19, especially in the adoption of the digital shift. Since the pandemic has developed an increasingly competitive environment, business resilience is a critical enabler for businesses to continue operating and stay competitive. Traditional IT infrastructures struggle to provide services quickly enough to support new initiatives. Cloud computing models are an ideal IT service approach for resolving IT resource problems while also promoting business agility and competitiveness.
Consumer decision journeys can be reshaped by companies who can change their processes to offer goods or services quickly. Businesses that have already moved to the cloud enjoy a faster pace of product creation that aligns IT technology with business priorities and objectives. Providing them with the ability to transfer and rescale IT processes on demand, maximizing the use of IT assets. Business continuity and protection should be at the forefront of business growth after a pandemic, and businesses must adjust quickly or risk losing out to others that have already gone digital.
Resilience is built on the Foundation of Security:
Insider data breaches are becoming more common, whether they are unintentional or malicious. Many organizations will adjust to the "new normal" as we continue to move into a potentially post-Covid environment. Data privacy concerns have become more urgent, and cybersecurity practitioners will be impacted by budgeting issues and changing foreign relations. Also for businesses that have already migrated to the cloud, we see an opportunity to better identify and deploy security technologies to eliminate vulnerabilities and reduce the likelihood of future attacks.
Organizations must keep adapting their security strategies and investing in new models. Only a comprehensive, architectural approach to protection and business resilience is successful – one that is manageable, adaptable, sensitive, and built with the right partner. EC Cloud provides security by default from the beginning of cloud transition as it is vital to integrate security standards in the initial stage before shaping up your project.
What to do If a Business can't survive without Cloud?
Businesses should select a trusted, established partner with expertise in private, hybrid, and public clouds to ensure a stable, agile, scalable, and universally accessible environment that adheres to the strictest security standards, regardless of where the systems are located. In this fast-paced, ever-changing digital world, the right partner can help its businesses manage change so they can get the most out of their technology investments. Digital transformation is a process, not a goal, and the right partner will assist you along the way to keep you agile and competitive. Businesses can no longer rely only on traditional IT infra if they are looking to serve customers of tomorrow.
{{cta('008d9ed3-3b50-4e38-bece-f483b642d549')}}