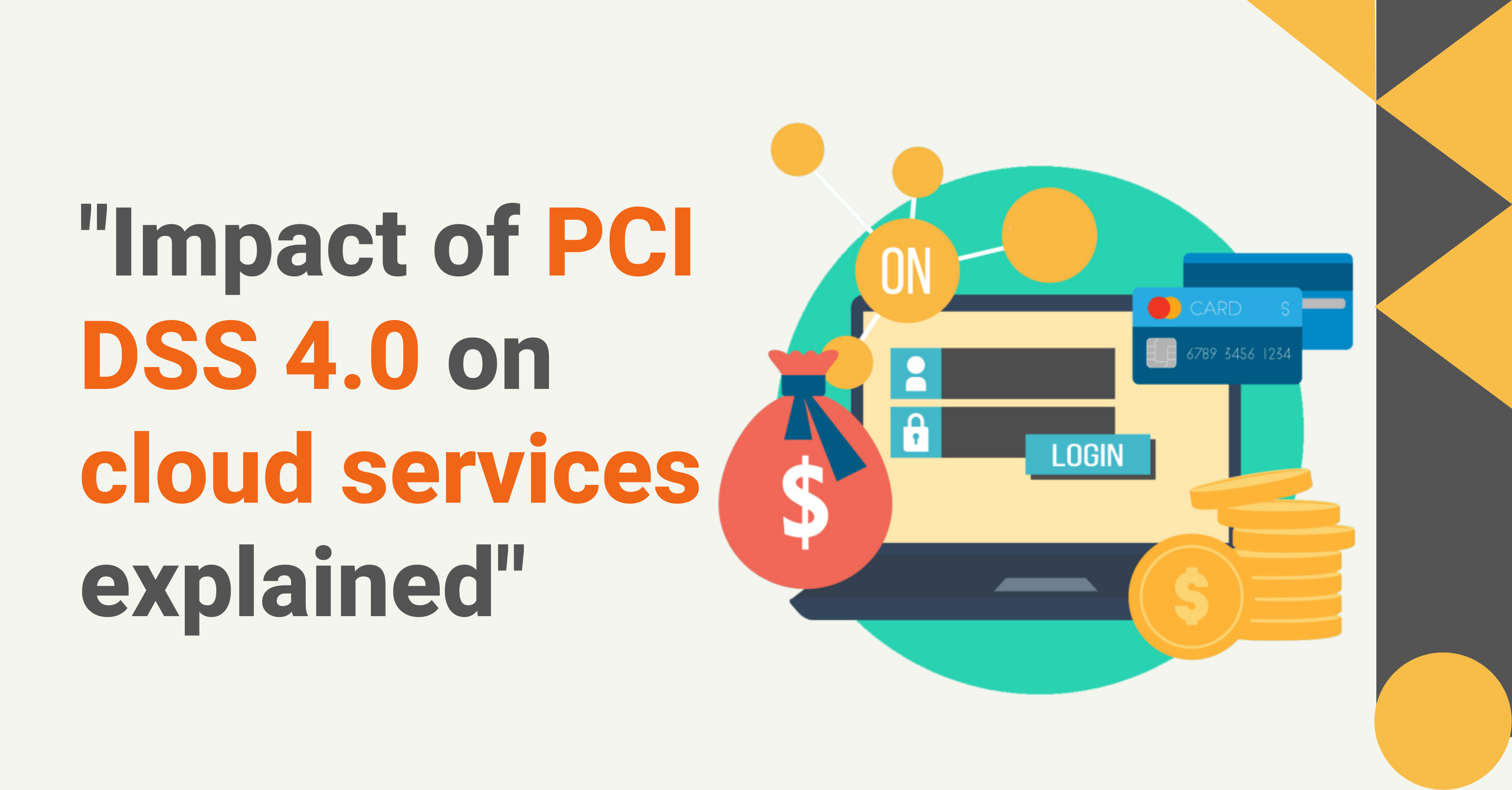 Early in 2022-23, the Payment Card Industry Data Security Standards (PCI DSS) V3.2.1 will be upgraded to PCI DSS 4.0. This is according to preliminary RFC draughts from the PCI Security Standards Council:
The new standards: new security measures needed to deal with ever-changing threats and risks to payment information.
New security's aims are as follows: Organizations have a variety of options when it comes to complying with PCI DSS standards.
There will be changes for Cloud Providers.
PCI DSS 4.0 will "further [support] the use of different technologies, such as cloud," according to the PCI DSS Security Standards Council, by introducing more flexibility into the requirements' wording and adding intent statements. An appendix to 4.0 is expected to be added to help cloud service providers better understand their roles and responsibilities. PCI compliance will be easier to maintain across the board as the payment card industry continues to face increasing cybercrime risks.
PCI DSS 4.0 affects card transactions directly.
PCI DSS 4.0's monitoring, authentication, encryption, testing, and access requirements can be modified or improved. An organization's implementation of new controls in accordance with the revised standards is permitted even if the 12 core PCI DSS requirements do not change. To ensure compliance, it will be necessary to document and test this flexibility. When it comes to budgeting, PCI DSS 4.0 has a significant impact. Once PCI DSS 4.0 standards are finalised, there should be enough time for budget development. This version of PCI DSS (3.2.1) is the best starting point for the upcoming PCI DSS (4.0).
Security for your money that you can trust.
Extreme Compute adheres to all PCI DSS data security standards, including PCI DSS 4.0, in order to protect digital cardholder data. Annual PCI DSS audits are required to maintain our status as a VISA-approved vendor. A single mouse click can create an encrypted cloud backup with disaster recovery. Using cloud or local servers to run your applications puts your customers' private information at risk.
Non-compliance penalties and the loss of customer trust are both consequences of non-compliance. Because of this, it is essential that you are diligent and proactive. Keeping a lookout for you is part of our job description. With cloud services compliant with PCI data security standards, It is possible to store credit card numbers safely in the cloud if appropriate security measures are put in place.
Also, know more on the use of PCI Compliant Storage. On the other hand, It doesn't matter if you've got your own servers or manage them yourself; we can help you with your IT requirements with PCI Backup and Recovery Software. Extreme Compute provides complaint hybrid cloud solutions which is critical to compliance critical industries.