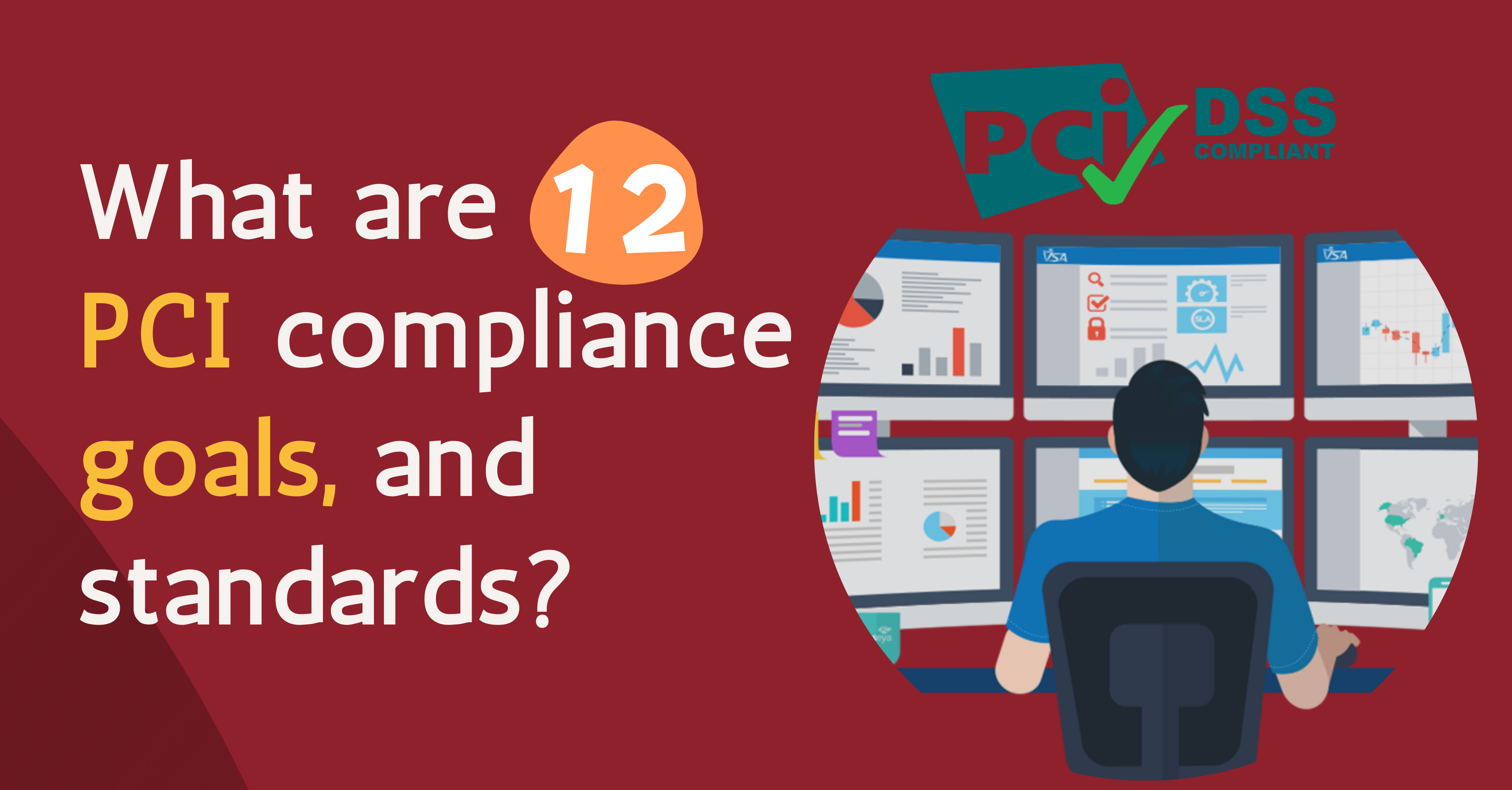 PCI Compliance
PCI security standards must be followed by companies that accept, process, store, or transmit credit card information. By adhering to PCI standards, businesses of all sizes can safeguard their customers' credit card information.
Debit and credit card numbers are protected by the PCI DSS. This standard is overseen by the PCI Security Standards Council, a joint venture between American Express and the other major credit card companies (Discover, JCB, MasterCard and Visa). Efforts to "enhance global payment account data security" have been underway since 2006 by the PCI Security Standards Council.
Both are subject to the PCI DSS. A service provider is any business that handles customer data on behalf of another business. Online purchases can be made using a credit card. PCI DSS compliance is required if your business accepts or processes credit or debit cards.
Generally Accepted Accounting Principles
There are 12 goals in the PCI Data Security Standard (PCI DSS). Here's a quick rundown of what they do.
1. First, make sure your network is safe.
Provide security for cardholder data by installing and maintaining a firewall. Having a firewall in place will ensure the safety of your network and protect your customers' credit card information. It monitors network traffic and blocks transmissions that don't meet your security needs.
2. System passwords and other security parameters are not set to vendor defaults.
The password you received from your software vendor cannot be used by your company. Make strong passwords for your computers. Maintain the confidentiality of cardholder information.
3 – Secure cardholder information
You run the risk of a data breach if you store credit card information. Multiple levels of data security can be achieved by working with a hosting company that complies with PCI DSS. Restricted access and cabinet locks are both physical methods of restricting access.
4. Data about cardholders must be transmitted over public networks using encryption, which is required by requirement number four. Data should be encrypted before being sent from A to B. Encryption protocols and network configuration must be robust enough to keep cardholder data safe. Keep a Vulnerability Management plan in place
5 – Keep anti-virus software up to date on a regular basis
Protect your business from the latest malware threats with antivirus software. Make sure your managed service provider is secure if your data is hosted on external servers.
6 – Build and maintain secure systems and applications.
Vulnerabilities will be addressed by a hosting company that complies with PCI DSS by conducting regular system audits and updates. The fourth step is to put in place stringent access controls.
7 – Limit cardholder data access to only that which is absolutely necessary for the business.
Allow only a small number of employees access to cardholder information. A security breach can be minimised by restricting user access to a small number of individuals.
8. Give each computer a unique identification number
Using a digital ID, you can track all of your employees' network activity. Other security measures, such as password changes every 30 days and logging users out after a period of inactivity, should also be implemented.
9 – Protect cardholder data by restricting physical access.
Data pertaining to your cardholders should be kept on or offsite on secure servers with limited access on either a local or remote server.
10 – Keep tabs on all network resources and cardholder data access. A security breach or other problem can be traced back to a user's activity.
11 – Consistently evaluate and test security systems and procedures
If you regularly test your plans, processes, and software, your hosting provider will be able to protect your customers' data from new vulnerabilities. Keep a security policy in place.
12 – Maintain a security policy for information.
Your employees will know exactly what is expected of them when it comes to security. Acceptable technology, risk analysis methods, and operational security procedures should all be outlined in your security policy.
The Importance of PCI Compliance
Businesses that accept debit or credit cards must be PCI-compliant to ensure the safety of their customers' information. The consequences of inaction can be dire:
Penalties that accrue each month
Credit card companies may impose a financial penalty for noncompliance with the PCI DSS. From $5,000 to $100,000 per month.
Inappropriate disclosures of private information
Complying with the PCI DSS does not prevent all data breaches, but it does lower the potential fines. Cardholders whose data was compromised will cost you between $50 and $90 each. It's possible that you'll have to change banks or payment processors.
Revenue
It's possible to lose money due to high monthly fees and bad reviews. These consequences could result in a significant loss of revenue.
How to Ensure PCI Compliance
PCI DSS compliance is divided into four levels for online merchants who accept debit and credit card payments. The standard you must adhere to is determined by your annual transaction volume and previous transaction history.
They can include as many as four fundamental requirements, the most important of which are:
Forms for Self-Assessment (SAQs)
To prove that you are protecting your customers' credit card information, a SAQ can be used. Filling out a SAQ depends on how you process credit cards and handle the personal information of customers.
Scans Won
Vulnerability scanning can help you find security holes. Every quarter, your data environment must be scanned both internally and externally to ensure that it is meeting current security standards. External scans, on the other hand, should include all of your network's IP addresses, even if they aren't part of your internal network.
Attestation of Compliance
Attestation of Compliance is a form that certifies that your validation and security protocols are in compliance.
Reports of Compliance
Internal or external security resources with current ISA accreditation must complete the Report on Compliance. You can rest assured that your business is PCI-compliant.
In order to be PCI-compliant, Extreme Compute suggests the following:
Provide training for your employees. If your employees don't understand PCI compliance standards, it will be difficult to meet them. They are kept up-to-date with regular or quarterly training sessions.
Simplify
Limiting the people, processes, and technologies that handle cardholder data can make PCI compliance more manageable. Separately assemble the devices that handle cardholder data.
Set up a secure network.
Cardholder data security is a requirement for all businesses. Passwords and other security settings that have been left to their default should be avoided. Encourage your employees to regularly update their login credentials.
Unfortunately, full compliance is not possible in a single day. In order to make progress toward PCI compliance, focus on one goal at a time.