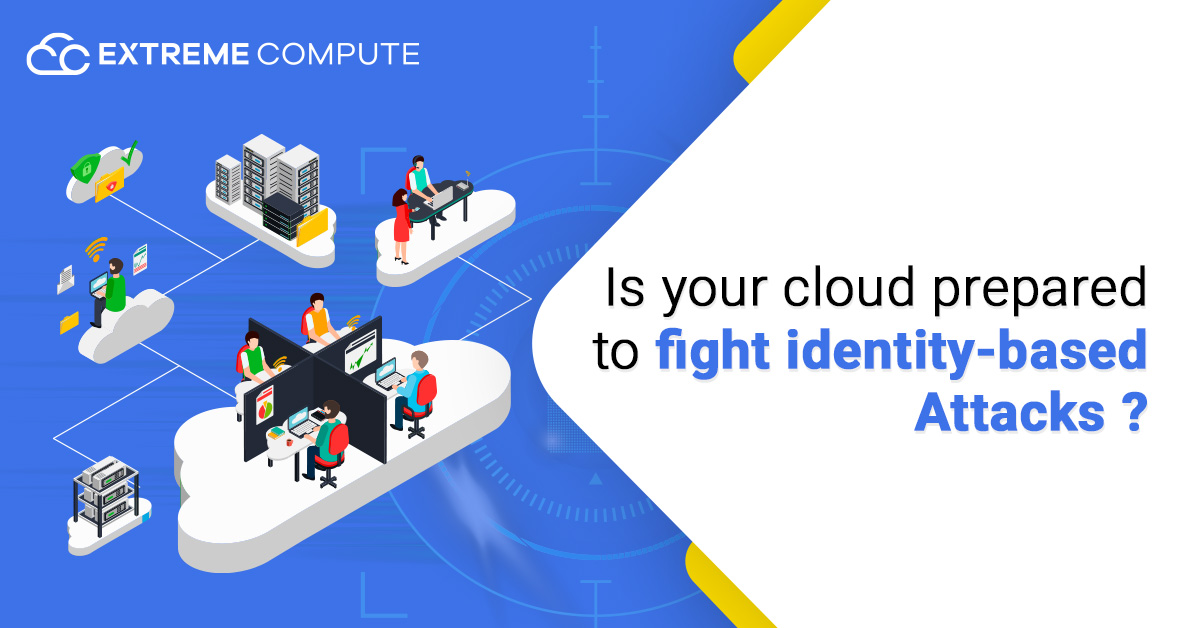 The rapid adoption of cloud services has created a new set of issues for businesses looking for better ways to protect their data. IT decision-makers are still concerned about security, but many are unprepared to deal with the problems of the next generation of cloud security. User identities in the form of individual accounts are the key security focus in traditional network environments. The public cloud, on the other hand, gives users access to programs, databases, data repositories, and other identities, needing a more sophisticated security strategy.
Traditional security methods, unfortunately, are incapable of dealing with this huge shift in resource management needs. As a result, cloud systems have been plagued by over-provisioning and other difficulties, exacerbating many security threats. Today's Identity and Access Management (IAM) and Privileged Access Management (PAM) systems were not built with the public cloud in mind, and they remain primarily focused on authentication to solve the security challenges that today's cloud environments present.
Even existing cloud security measures aren't always up to the task, and with 92 percent of today's businesses using a multi-cloud strategy, inefficiencies and security gaps have left many cloud setups vulnerable. In the end, organizations will need a new paradigm to better manage these issues, one that delivers end-to-end visibility and the flexibility to grow to meet the demands of today's businesses.
Recognizing the Threat
Many security issues afflict today's enterprises, regardless of whether they run a single cloud or a multi-cloud infrastructure:
Privileged Access: Conventional IAM tools and procedures are widely used in the cloud, however the static and long-term access that these tools provide increases risk.
Volume of Identities: In the public cloud, the sheer amount of identities and entitlements has added a new degree of complexity. Previously, organizations had to deal with hundreds of identities; now, they have to deal with thousands or more. Because of the fluid nature of the cloud, keeping track of access and responsibility can be difficult.
Excessive Access: For the sake of convenience, some identities have far more access and capabilities than they require. Similarly, several companies sync their Active Directory (AD) identities with the cloud, which implies that an endpoint intrusion can soon turn into a cloud breach.
Limited Visibility: Having a constant and complete perspective of the entire cloud environment can be challenging, making risk assessment difficult. This problem can be exacerbated by multi-cloud systems because each has its own user interface.
Vulnerabilities must be Addressed
Old tools, on the other hand, frequently lack identification and access constraints, resulting in potentially dangerous security holes. In an environment with thousands of identities and much more entitlements to handle, even manual ways to assure a least-privilege solution to cloud security do not scale well. The need for automated solutions is becoming more obvious as organizations adopt least privilege and zero trust concepts. Identity-based assaults have unfortunately become more widespread in recent years.
Several critical concerns have come to the top as security professionals work to tackle these new risks and address the growing requirement for identity-based security. Modern cloud systems must find all identities, resources, and entitlements at any scale as cloud environments grow and the number of identities grows. It is also necessary to track changes to credentials over time in order to detect modifications made by attackers and ensure that obsolete permits are not still operational. With the rise of multi-cloud settings, today's solutions must be able to serve numerous cloud services in a consistent manner.
It's important to have visibility into cloud identity challenges, but it's not enough. From the endpoint through Active Directory to the cloud, organizations must have end-to-end visibility, allowing defenders to better perceive entitlements and risk from numerous perspectives. Defenders must also be able to identify and mitigate dangers as they arise, which necessitates a broader view of the network and potential attack vectors in order to detect and disrupt intruders wherever they are active.
Permission Management must be Comprehensive
Rather than discussing the merits of existing security choices or any other alternative within the present cloud security options, organizations should consider what vulnerabilities they need to address the most and where their most critical visibility gaps are. Most organizations will discover that they require a solution that enables increased visibility, scalability, and discovery of identifying risks and entitlement exposures and that this visibility be complete, spanning endpoints to AD and multi-cloud environments.
Conclusion
IT security solutions must change in tandem with hackers and security threats. To keep up, businesses must adopt a next-generation cloud security strategy that incorporates cloud-native capabilities and handles the particular needs of the cloud-based environment. Know more on how to opt for the latest security practices.