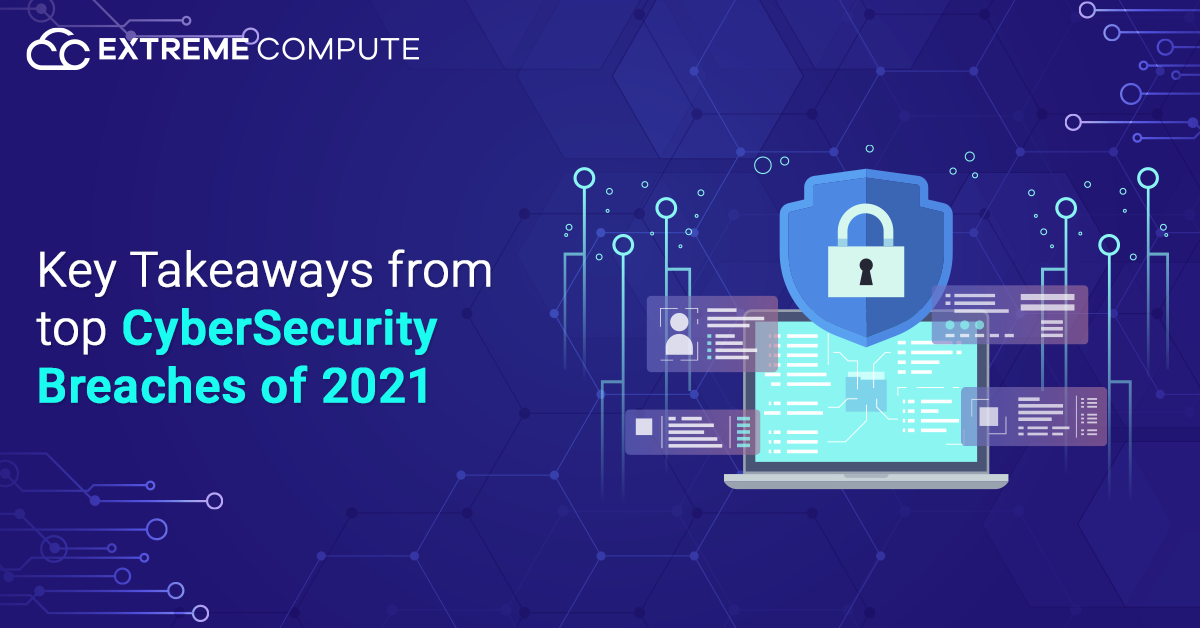 Cyber-attacks aren't going away anytime soon, which is a terrible fact of life. Today's hackers have far more sophisticated tools at their disposal, which is altering the danger landscape. Every time a major data breach affects a company, it demonstrates how much today's hackers value gaining access to the masses of data that companies hold. Attackers are increasingly trying to use cloud vulnerabilities to distribute malware to end-users, obtain unauthorized access to production environments or data, or completely breach a target environment.
The unexpected onset of the coronavirus pandemic, combined with the digital transformation, has resulted in a massive increase in cyberattacks around the world. Because of the large amount of real-time data and the possibility of human mistakes, no industry is immune to cybersecurity breaches. Malicious hackers look for weak links and take advantage of any opportunity to demand ransomware in exchange for secret data leaks such as credentials, sensitive data, bank details, medical records, and so on. Here are some breaches that stirred the news just a few months ago.
When Acer set a New Record in Ransomware
Attackers are causing more and more havoc by using sophisticated methods. Around March 2021, Acer, a major Taiwanese computer company, was hit by a ransomware attack worth $50 million, which set a new record for ransomware. REvil is a malevolent hacker gang that used a Microsoft vulnerability to gain access to Acer's back-office network. Acer was completely unaware of the ransomware attack. Financial spreadsheets, bank balances, and bank communications were among the data breaches. REvil and Acer began negotiating with the US$50 million, which resulted in a 20% discount offer to get the firm to pay. The price would rise from $50 million to $100 million due to Acer's payment delay. By infiltrating the company's network, the hostile gang gained access to stolen corporate data such as client databases with account numbers and credit limitations. A post was uploaded to the REvil's group's website, which included an auction list of numerous Acer data.
Double Trouble @ Water Treatment Facility, Florida
News on Florida took the news by storm when an anonymous hacker used a tool called TeamViewer, which organizations and governments install on a PC to remotely monitor a machine's desktop screen over the internet and even control the mouse pointer, to get access to the water treatment plant in Oldsmar, Florida. Without a firewall, the same computers were connected to the internet, making it easier for any hacker to gain access to the machines through the open internet. Worse, the vulnerable PCs were running a 32-bit version of Windows 7, which no longer receives security patches, with the exception of commercial users who purchased extended life support. The malicious hacker pumped up the sodium hydroxide and Lye levels to almost 100 times their typical levels. As soon as an employee alerted of a cyberattack, the level returned to normal, preventing a substantial impact on the inhabitants of Florida. Not only they almost prevented a health hazard but also realized where they stand in security parameters. The lack of effective security programs was recognized as the primary cause of the incident.
Also, there were active cyberattacks on SAP bugs that worried organizations panning different industries where hackers exploited vulnerabilities – Read: Mitigating Active Cyberattacks on SAP bugs in realtime
Key takeaway:
According to surveys, businesses fear cyberattacks have become too complicated for their IT teams to tackle on their own. Furthermore, the data found that one of the main reasons for this is that ransomware assaults are becoming increasingly difficult to halt as they become more sophisticated. It emphasizes the harsh reality that paying a ransom to have data restored might be deceptive. It can be difficult to recover information using decryption keys because there is no assurance of success. Recent occurrences illustrate that data recovery can be difficult, if not impossible, when attacks are launched with low-quality or hurriedly built code and methodologies. Ransomware attacks are here to stay, and it's more crucial than ever to defend yourself from the attackers' harmful schemes. Organizations do not have to handle this task alone if they are attacked. External security operations centers, human-led threat hunting, and incident response services are available with security vendors.
Nonetheless, cyber-attacks raises more concerns over the integrity of your data systems and securing them is only a step away from opting for a proactive security service. On the security edge, Extreme Compute's enterprise grade cloud security offers substantial support to your environment and level up your performance with greater control. EC cloud's security center monitors all activities from the environment, deciphers them together to unveil the true context of each activity, and enforces precise breach protection actions.
It encapsulates essential approaches for a worry-free environment with offerings such as:-
360º Unified security

Threat intelligence

Human-based

behavior

Compliance

Painless auditing and more
Secure your cloud environment with a proactive approach towards cyberattacks and perform operations with a competitive edge with EC cloud security and gain control over potential vulnerabilities.
Know more about tailored EC Cloud Security here.