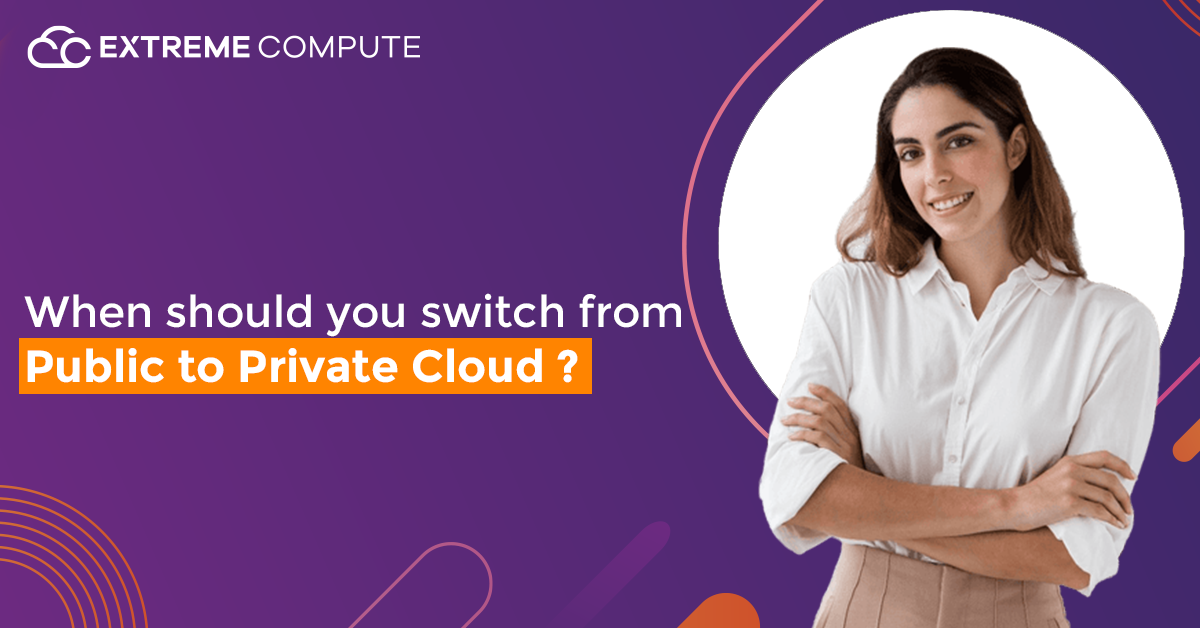 You're probably familiar with the private vs. public cloud debate if you've been researching cloud computing. It's critical to understand the differences between the two before deciding which side of the debate you support. A private cloud hosting system, also known as an internal or enterprise cloud, is housed on your company's intranet or in a hosted data center, and all of your data is safeguarded behind a firewall. Because that they can leverage their existing infrastructure, this can be a terrific alternative for organizations that already have pricey data centers. The biggest disadvantage of a private cloud, however, is that the firm is responsible for all data center management, maintenance, and updates. It's likely that your servers may need to be changed over time, which can be costly.
The key difference between public and private clouds is that with a public cloud hosting service, you are not responsible for any of the management. Your information is stored at the provider's data center, which the provider is responsible for managing and maintaining. Many businesses choose this type of cloud environment because it minimizes the time it takes to test and launch new products. The disadvantage is that many businesses believe a public cloud may lack security. Even though you don't have authority over the safety of a Public Cloud, all of your data is stored separate from others', and public cloud security breaches are uncommon. Digital transformation requires the use of the public cloud. It is basically the only proven means to scale a firm fast and effectively, and it remains one of the major opportunity areas for enterprises.
Contrary to common belief, the cloud's promise of low-cost computation and storage is not the most powerful driver of enterprise operational efficiency. Enterprises that believe they can easily lift and transfer their on-premise workload to the public cloud are frequently surprised to discover that the path to long-term value isn't so simple. This is when the company has a lot of cloud experience and attempts to optimize its workload for a variety of reasons such as:
To Optimize Funds
To make use of the cloud from an efficiency standpoint, comprehensive automation of activities placed atop the cloud architecture layers of computation and storage is required. If, on the other hand, a company's primary motivation for adopting the public cloud is to scale its business, the company may contemplate resettling to a private cloud, in part or entirely, once it has reached critical mass. At this time, large-scale efforts are underway to bring the finest of public cloud services to the private cloud. This would allow businesses to benefit from the cloud while maintaining control over their data in order to comply with data governance and residency rules.
Benefits with Security Levels
Security is highly automated on the public cloud, which implies fewer human involvement and fewer mistakes. Cloud security may provide customized alternatives that would otherwise be out of reach for many businesses due to pricing. Cloud-based security services are frequently pre-configured, and if the company prefers a different configuration, there may be limited possibilities.
To handle workloads efficiently in a private cloud, strong skills in provision, cloud platforms, and progress monitoring are required. At any moment in time, the correct workload should be housed on the right cloud — public or private — for the best of reasons, at the right moment. The benefits of AI-driven automation, communication protocols, and software-as-a-service enabled by the public cloud should not be overlooked.
So, which is the best option for you? It all comes down to control in the end. A major firm may want a private cloud because it gives them more control, whereas a smaller company may prefer a public cloud since it offers more benefits. If you are still in the process of deciding your strategy, An Expert Guidance is only a call away.