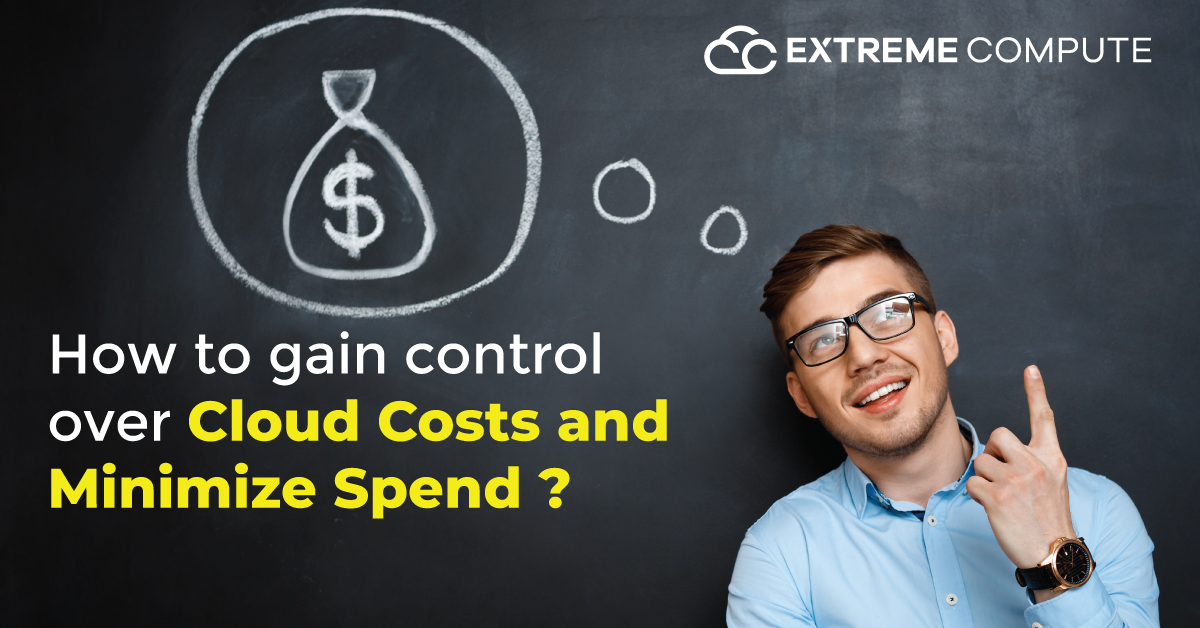 If you are planning to move to the cloud, you need to understand how you can avoid spending extra money on additional resources. An integrated cloud provides you with the exact services you need while freeing up capital to help your business grow. Despite the fact that cloud computing is still a relatively old technology, many businesses are wary of adopting cloud solutions. Switching to a cloud setup can seem unnecessary and inconvenient for companies with existing IT departments and equipment. The cloud, on the other hand, can offer significant financial benefits such as cost savings and improved workplace efficiency.
While many businesses have reaped significant benefits from shifting to the cloud, there are some concerns about rising cloud-related costs. It is relatively easier for departments to immediately put up a server or employ a SaaS-based service because cloud-related services are available on a pay-per-use basis. Because that cloud expenditure are shown as an operational cost in many firms, permissions from the top finance department are often not necessary. This results in out-of-control cloud-related spending.
Here are some areas where you should look for control in your cloud spend:
Having more than required accounts
Many firms do not have insight into cloud usage and pricing for cloud accounts in today's multi-cloud era. Individual departments, for the most part, have no visibility into cloud utilization. Cloud expenditures can quickly escalate if they are not carefully monitored. Control the number of resources that are being used based on the actual requirement.

Overdoing your solution
Because cloud services are simple to use and set up, many departments request more capacity but never utilize it. This covers the majority of the most typical areas where cloud funds are squandered. Even today, many businesses are unaware of their underutilized resources and computers that are running during non-business hours. Do a relook check into to what extent they are being used regularly.
Get an integrated control for a centralized view
Cloud computing has made it possible for businesses to get around IT procurement constraints and swiftly access the services they require to complete their tasks. As more customers use a cloud service, the prices might quickly escalate without the notice of the IT staff. If additional departments in a large firm start using cloud services in their respective department capacity, the fees incurred may become uneconomical. In addition to not being able to take full advantage of discounted rates, the organization lacks a better overview of overall expenditures. Implement a centralized platform for all cloud users to interact and share their requirements and where key decision-makers have complete knowledge of the happenings.
A cloud management tool can assist in correctly assessing and managing cloud costs and providing total insight of your cloud platform in a multi-cloud scenario. When groups or employees are shown how much computing resources they have used, they are more likely to use it responsibly. Close monitoring of cloud costs from an organizational standpoint aids in keeping costs under control and determining which divisions or business units are driving up prices. Organizations can also define cost thresholds that, if exceeded, will notify the administration or the Financial officer when costs exceed a specific level. During non-production hours, cloud management solutions can also assist enterprises in shutting down systems that are no longer needed.
Conclusion
The cloud's promise of cost savings can be achieved if you pay close attention to the infrastructure. It doesn't have to be difficult to optimize your cloud spending. With a little guidance, you can easily start figuring out your roadmap to the cloud and how it optimizes your costs. Get a personalized solution with the EC Cloud platform's industry best practices to ensure an optimized IT infrastructure investment. Learn more about how it works in your business.