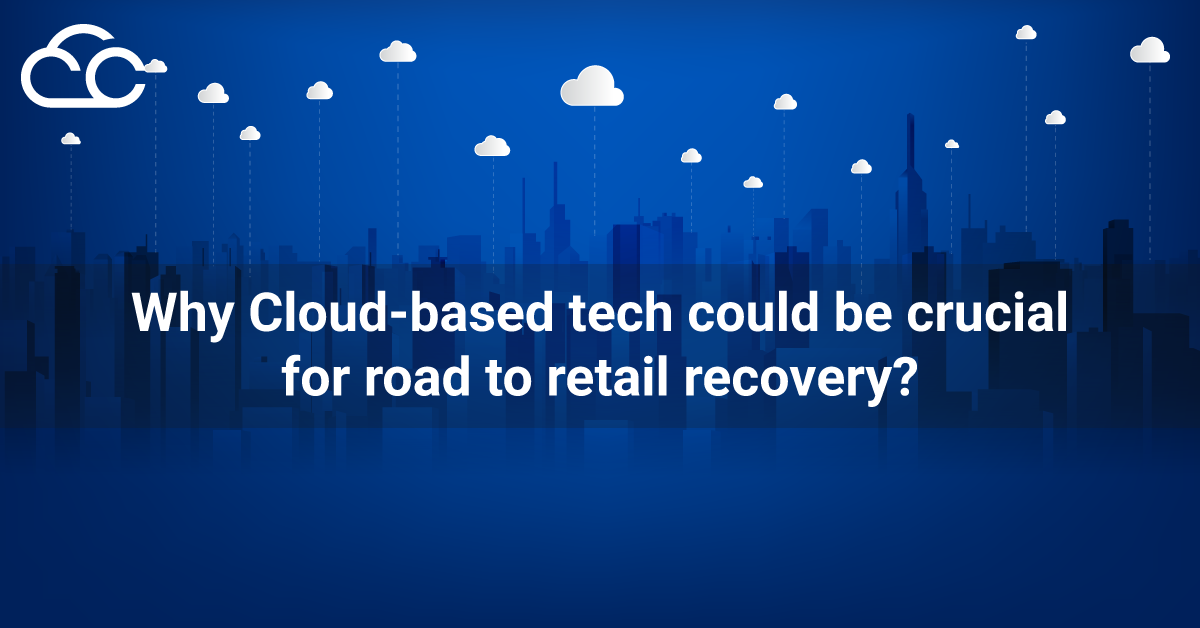 The ongoing pandemic is transforming consumer sentiment and habits, leading more customers to adopt technology in retail. Being digital and getting a good backend is critical for retailers today. Every retailer is going digital at a faster pace and investing in technology to enhance customer service. Technological developments can help fuel future revolutions, which necessitates investment in technology infrastructure as well as facility upgrades. This crisis has forced retailers to use new Cloud-based methods.
2020 retail sector carnage is worse than most. Businesses around the world had the option of allowing remote working, which allowed critical operations to continue, while the remaining unessential businesses had to shut down. Some retailers have focused on replacing their lack of foot traffic with digital foot traffic. In order to thrive, retailers must focus on finding new and creative ways to connect with consumers while also cutting costs. However, retailers must also modernize and upgrade their vital IT infrastructure to use the Cloud; this includes going digital. With Cloud, retailers can re-architect their survival strategy in the following ways.
Delivering customization:
Relying on the Cloud instead of on-premises hardware enables retailers to adapt rapidly to the current environment of growing demand for innovative online shopping experiences. Research shows that customized shopping experiences have a strong connection to increased sales.
Click & collect service usage during the pandemic is a fantastic example of this. Although this service is not new, it allows customers to be versatile while shopping and provides the individualized shopping experience. Tailoring services like this has been important for retailers during the pandemic. Many retailers are embracing Cloud-based technology, which offers them the ability to offer consumers customized ecommerce sites with only the items that their customers are likely to be interested in. Cloud-based innovation is the only way for retailers to efficiently and rapidly capture consumer data, as well as generate personalized product suggestions for the customers.
Without Cloud computing, retailers will be unable to holistically view their data and give consumers the right product recommendations.
Delighting customer experience:
Consumer experience now outweighs both product and price in the customer's buying decision. With advances in Artificial Intelligence (AI) and Big Data, it is now clear that data collection and utilization is more important than ever for retailers. Advanced analytics and artificial intelligence can be used by retailers to gain an advantage over competitors by providing customized online shopping experiences.
If retailers want to make use of AI and data analytics, they need to first make the move to the Cloud. Cloud computing is only capable of providing retailers with real-time insights into rapidly evolving customer habits. Moving to the cloud offers retailers the ability to modernize and use data-driven decisions to engage with consumers. This will be critical for retailers as they are recovering from the pandemic.
Enhanced data protection:
Challenges facing retailers include data protection. The vast majority of cyberattacks are aimed at retail establishments in order to inflict financial damage to the organization. It is critical that retailers take all appropriate security measures in order to prevent additional financial damage from the pandemic. Migrating to the Cloud increases protection of data in various ways. Most significantly, cloud-based security systems are easier to implement because there is no need to buy costly equipment. It also gives IT departments more insight into their company's data, which means they can incorporate their own custom security software and services and scale them up and down as they see fit.
To recap, Cloud protection is also highly automated, allowing risks manageable and remediated easily and in real-time. Cloud would be at the forefront of the survival and recovery efforts of retailers. The flood of valuable data, as well as the demand for personalized products, has left retailers struggling to navigate the new era of the retail revolution. Using Cloud-based technology helps retailers survive and succeed in a competitive world.
Getting ready for the Long Ride:
Aside from improving their presence digitally, retailers can also introduce initiatives, including allowing in-store operations like virtual reality, live displays of product availability, etc. This will be critical and imperative. Retailers should suggest testing out various types of media to draw on consumer trust. Retailers can also manage inventories and logistics to match variations in demand with cloud-based supply chain solutions.
To manage supply chains and create a social presence for engaging with consumers, cloud technologies have provided a unique opportunity from the COVID-19 era that caters to your tomorrow's goals. Drop your queries below for customized solutions to your needs.