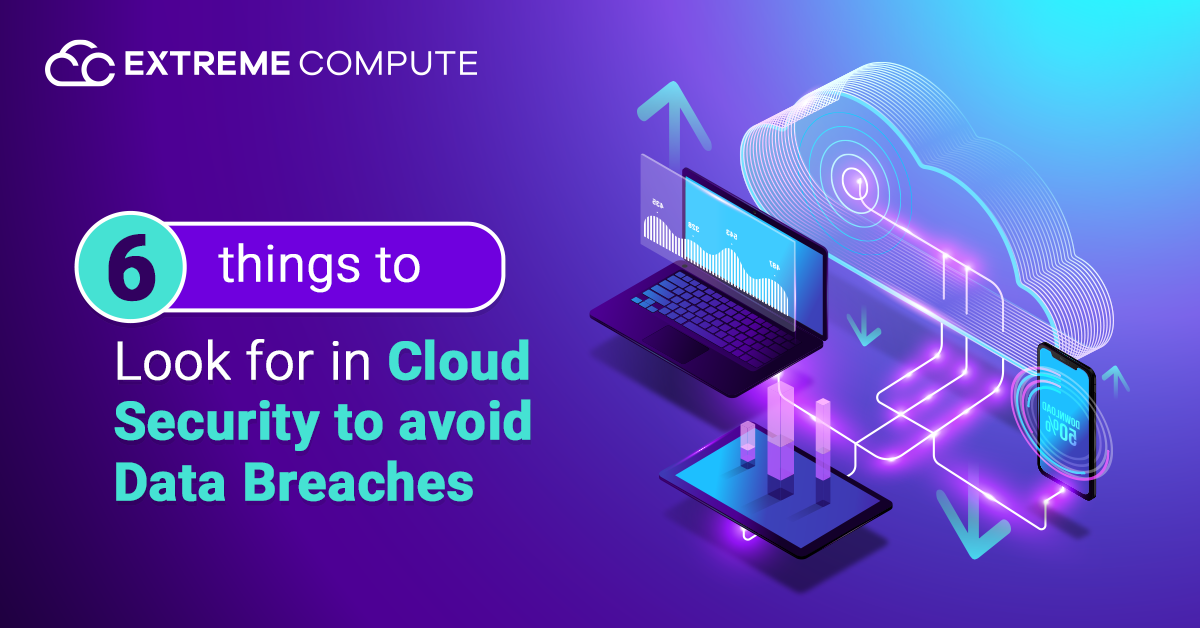 Hacking and misconfigured networks are the main cloud security threats for IT professionals following recent data breaches around the world. According to studies, IT security professionals conclude that misconfiguration errors are the most serious threat to their organizations' use of cloud services. To find the best cloud protection solution for your company, you must first determine if the vendor you choose employs the most up-to-date security techniques and technologies. The most reliable cloud providers are aware of the needs of business owners who are reluctant to commit to cloud migration due to security concerns.
To avoid data breaches, here are six things to look for in your security system.
1. Regulations Governing Data Protection
The location of a cloud storage provider's servers may have a significant impact on the level of security your data receives. In addition to choosing a company with servers that follow the rules of your own jurisdiction, it's also worth looking at if they follow the rules of other jurisdictions. The more security you can get, the better for your company and its clients.
While this aspect might seem insignificant to users unfamiliar with data privacy laws and regulations, some countries have lax regulatory standards, and if you hand over consumer data without doing your homework and a company misuses it, you may be held responsible. Your cloud provider will be able to assist you in making an informed decision.

2. Continuous Security Updates
Leverage on your cloud security spends with your vendor as they continuously research new security trends and help you with latest updates. Often, businesses tend to use the existing proven security features and invests too less time in updating those features and looking out for new technologies in the field. Cloud security vendors on the other hand, has dedicated teams with collaborated intelligence on how to keep their systems future ready with updating their security infrastructure to avoid any data breaches. At the end of the day, the more secure your environment is the more you can focus on running your business.
3. Protocols for Advanced Encryption
End-to-end encryption, or a completely encrypted channel that protects data from outside intrusion when in transit from one stage to the next, is provided by the most reliable cloud system providers. They'll also provide encryption at rest, which uses cutting-edge technology to protect files until they arrive at the data center of the storage provider.
Some also use zero-knowledge architecture, a complex cryptographic mechanism that allows cloud storage providers to obtain data and prove they have it without understanding what it is. Even the employees of a cloud system would not be able to see the contents of a user's files if encryption is enforced at this stage. This right is only available to the data owner.
4. Security Capabilities that are Multi-Tiered
To put it in a way, the best cloud storage services have many protections in place to combat both known and unknown threats. Two-factor authentication is another important security feature that should be included. This additional layer of protection means that you don't have to rely solely on a password to gain access to your account.
Some companies use intrusion detection systems (IDS) to keep an eye on network traffic for suspicious behavior, while others hire security guards to keep an eye on server locations around the clock or use biometric authentication for their employees. In any case, if you choose a well-known, reputable cloud storage service, you can be certain that many appropriate safeguards would be in place to prevent unauthorized staff from accessing its data centers.
5. Backups are made on a Regular Basis
One of the most crucial functions of a cloud facility is to provide a safe location for your file backups. These backups mean that if anything goes wrong with the data you keep locally, you can easily restore it. Not all cloud providers offer backup services or they do so only in restricted ways. To find the right service for your business, look for one that commits to frequent backups. Daily is ideal and should sync all of your smart devices so that this process can be done automatically.
6. Uptime is Guaranteed
At first glance, uptime may not seem to be a legitimate security issue, but it can be critical. If you lose access to any business-critical documents on a local level for any reason, you'll need to recover them as soon as possible from your cloud storage provider.
If your provider experiences a major outage, you can have to wait a long time to get your hands on the backups, which may be very inconvenient for your business. Users searching for the most stable cloud system are concerned about uptime, so most reputable providers will disclose the percentage of uptime you can obtain from their systems.
In a Nutshell
When it comes to selecting a cloud services provider for your business, security should be the most important factor to consider. Do your analysis and choose a vendor that uses cutting-edge cybersecurity technologies and complies with local and international data privacy regulations. Click Here to know more on how to avoid data breaches and implement a 360° unified security system with Extreme Compute's enterprise grade security.