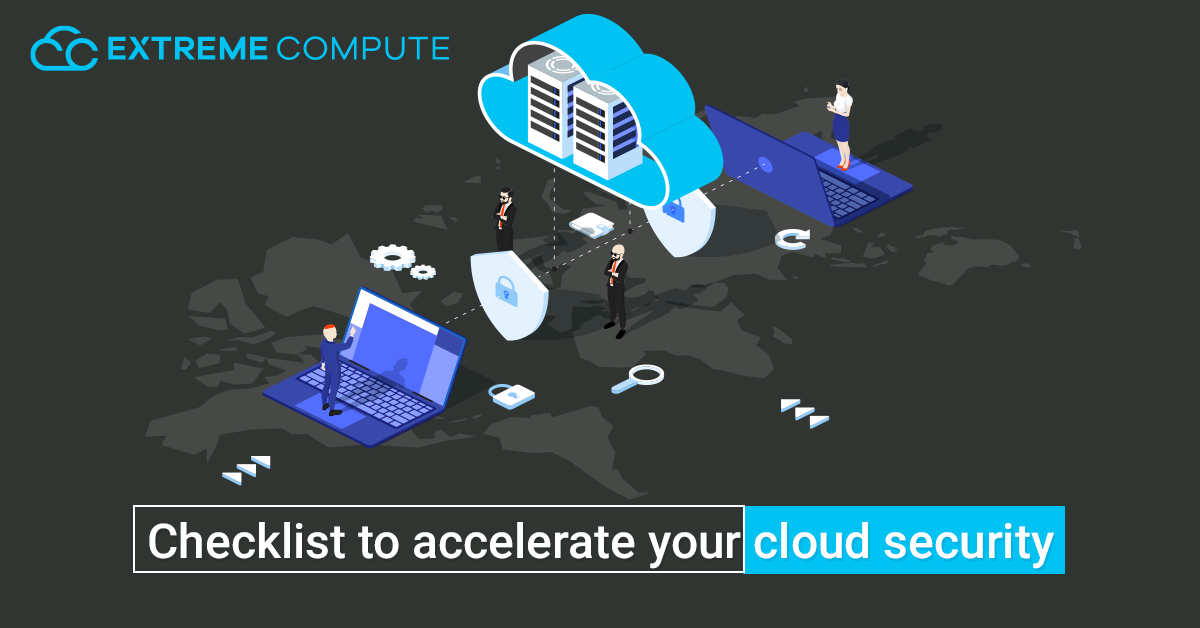 Compromising on cloud security might cost you more than you think as it should not be treated as an afterthought. As a result of the pandemic, more than 60% of Indian businesses plan to raise their demand for cloud computing and more than 50% for cloud software to sustain the new standard. Cloud adoption has been fueled by cost savings, scalability, and versatility. Cyber-attacks and data breaches, on the other hand, may pose unparalleled challenges in this cloud-aware period, resulting in a loss of millions of dollars for an enterprise if the cloud security system is not solid. In the face of these threats, a company's security infrastructure must be developed, maintained, and tested if it is to avoid or mitigate the effects of such threats.
How does a business improve its cloud security and opt for a compliant framework? Below is a compilation of considerations and guidelines that can assist an organization in maintaining its security systems and being prepared to deal with security challenges.
Strong Foundation: Building a good cloud security posture necessitates a solid cloud infrastructure built on top of a solid security system. Security-first cloud vendors' standard implementations can be useful. Start with one if you haven't already, and use their suggestions to create a good defense framework.
HIPAA Compliance: An incorrect implementation would not only cost the company more money, but it would also put the company's protection at risk. A HIPAA-compliant cloud service provider will ensure proper implementation and cloud protection.
Encrypting Data: Building encryption before uploading data to the cloud and providing restricted access to it to ensure data security is an easy move to allow data privacy on the cloud.
Whitelisting of Controls: Companies often use third-party software, and users may not be aware that others outside the company have access to their information. Whitelisting will help you have more control over your data by allowing you to use only trustworthy applications with a higher level of security.
System Containers: System containers may be used to surround conventional systems, increasing their defense depth. Cloud systems can be programmable thanks to containers. Automatic monitoring may be programmed to activate devices, allowing remote monitoring of network activity and internal application use. Any suspicious behavior detected will result in an immediate alert and a pre-determined response.
24/7 Health Check: To boost cloud protection, an organization should provide a system that notifies security vulnerabilities so that prompt measures can be taken. A cloud monitoring system built on the cloud infrastructure will identify issues with network protection, compute, storage, and access controls and warn you before they cause any damage.
Identity and Access Management: Who has access to a company's data and systems determines everything. Any company will suffer serious consequences if the wrong person has access to sensitive systems. Here are some tips for implementing an efficient IAM (Identity and Access Management) framework to keep data and systems out of the wrong hands:
Using a single platform for managing all third-party applications will help ensure that only reputable third-party apps are used.
The addition of triggers to real-time risk analysis will alert an organization to the occurrence of an irregular event, allowing prompt action to be taken.
In addition to developing good passwords, using multistep authentication will make it difficult for a cyber attacker to gain access.
Proactive Threat Protection: In order to identify endpoint attacks, an intrusion detection system must be mounted. Companies may use threat information gathered by prominent players who are familiar with intruder tactics to protect themselves from common breaches. When a breach occurs, an advanced threat protection center conducts an investigation to determine the cause and updates systems to better respond to potential attacks.
Regular Security Audits: One can never be certain that they have taken sufficient security precautions. A security audit can assist a company in identifying device flaws that can be exploited. It can show who has access to systems, the organization's security threats, possible risks, and unpatched apps. Several conventions and testing methods, such as Penetration Testing, and Remote Integrity Checking, have been established in security auditing models that are frequently used to verify the cloud security. Penetration testing of a security architecture will reveal issues that were previously undetected. An auditor can use RIC to verify the credibility of a cloud-based file.
That being said, vulnerabilities and threats aren't going anywhere soon and the best time to start securing your business is now, and the first step towards it is finding a vendor with modern security solutions. Extreme Compute's security teams guides companies through every phase of the secure cloud enablement process, ensuring that their services, data, and users are protected. Extreme Compute provides expert consulting and the requisite technological intelligence to enable cloud journeys of customers with the highest degree of security, with an exemplary mix of experience in different areas of cyber security, a specialist approach, access to local security clouds, and scalable financial models.
{{cta('008d9ed3-3b50-4e38-bece-f483b642d549')}}