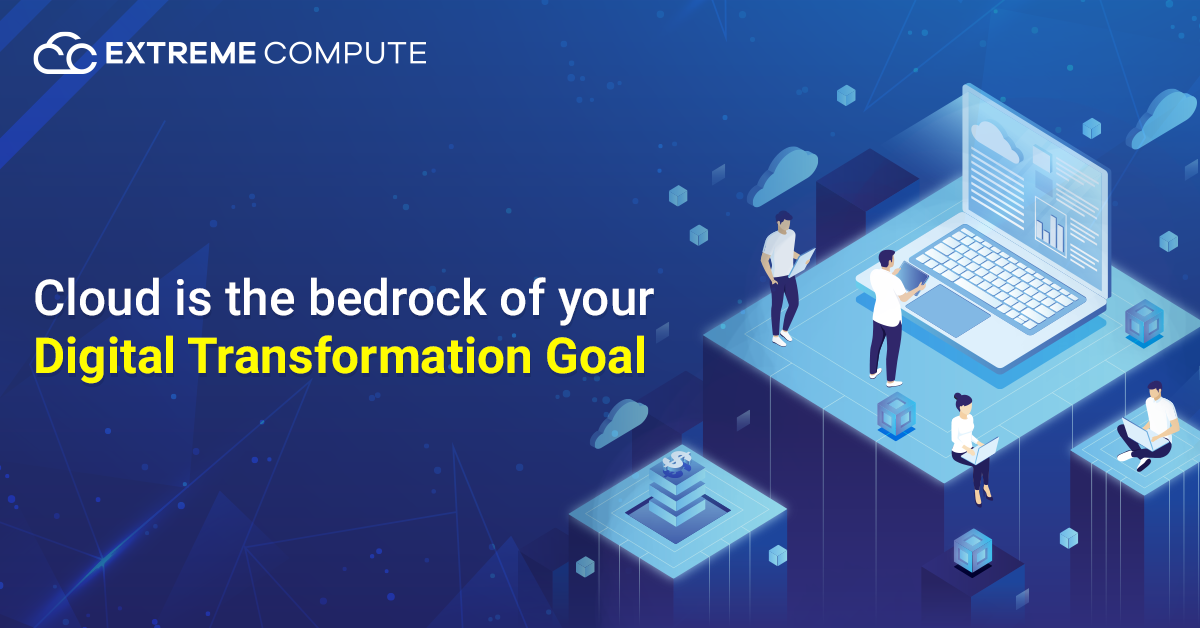 It requires courage, leadership, and perseverance to lead a successful digital transformation, just as it takes to lead a successful mountain climbing adventure. In most digital transformation projects, technology accounts for 30% of the work, while change management accounts for 70%. Cloud computing, on the other hand, is a computer paradigm and a set of technologies that allow customers to pay for cloud services via the Internet. Despite the fact that cloud computing is not a relatively new concept, its popularity is expanding. Many businesses jumped at the chance to start their digital transformation journey in the past year.
Shifting away from analog ways through digital transformation provided substantial benefits to these businesses and helped them to respond to the changing market. Other businesses took a cautious approach, deferring their transition until they felt more comfortable. It's reasonable that these businesses were hesitant, given that roughly two-thirds of transformation efforts fail to meet their objectives. Now that there is a more solid foundation to build on, even the most conservative businesses can begin their transformation process. The most successful companies recognize that transformation is a continuous process. They are always fine-tuning their company procedures in order to increase efficiency and promote growth. Let us see why cloud benefits are crucial in your journey to Digital Transformation progress.

For All Your Needs, Easy Access
Businesses that are implementing remote or flexible workforces must ensure that critical business functions can be performed anywhere, at any time, on any device. Employees don't need to be at the office to use a cloud-based ERP solution. Employees can simply log in from any location, whether on business property, on the road, or at home.
Cost Reductions
One of the most significant advantages of a cloud-based ERP is cost savings. Users don't have to devote more resources to managing or updating equipment such as hardware or storage servers because it's a cloud-based solution. Companies can save money on IT assistance because the data center will take care of it. Customers only pay for the services they require, ensuring that every dollar is put to good use. Companies can move their infrastructure costs from capital to operating costs with a cloud-based ERP. This move has the potential to have a significant impact on company financial statements and tax obligations. Companies can scale up or down fast and efficiently without large monetary outlays or the risk of on-premise equipment lying idle after a transient boom.
There will be no more Data Silos
The elimination of company data inconsistencies and silos is usually one of the final goals of a transformation program. Modern cloud technologies are perfectly suited for the job. Rather than spreading data across various sources, cloud-based ERP solutions can help acquire, store, and analyze data in one place. This allows business leaders to derive faster and more effective business insights from data while also speeding up and simplifying data retrieval.
Protection in the Event of a Disaster
In the event of a disaster, a decent cloud ERP includes data backup and redundancy. Regardless of the business environment, emergencies that result in setbacks can be complicated. However, after the difficult year that most businesses have just had, crises can be especially damaging. Protecting your company from unforeseeable disasters may be the impetus that many previously hesitant businesses require to embark on their transformation journey.
Also, the decision-makers must be on board to start a successful transformation effort. The management team creates the direction for the entire organization, creates goals, and directs the organization's long-term strategy. Learn more about how it works in your business.