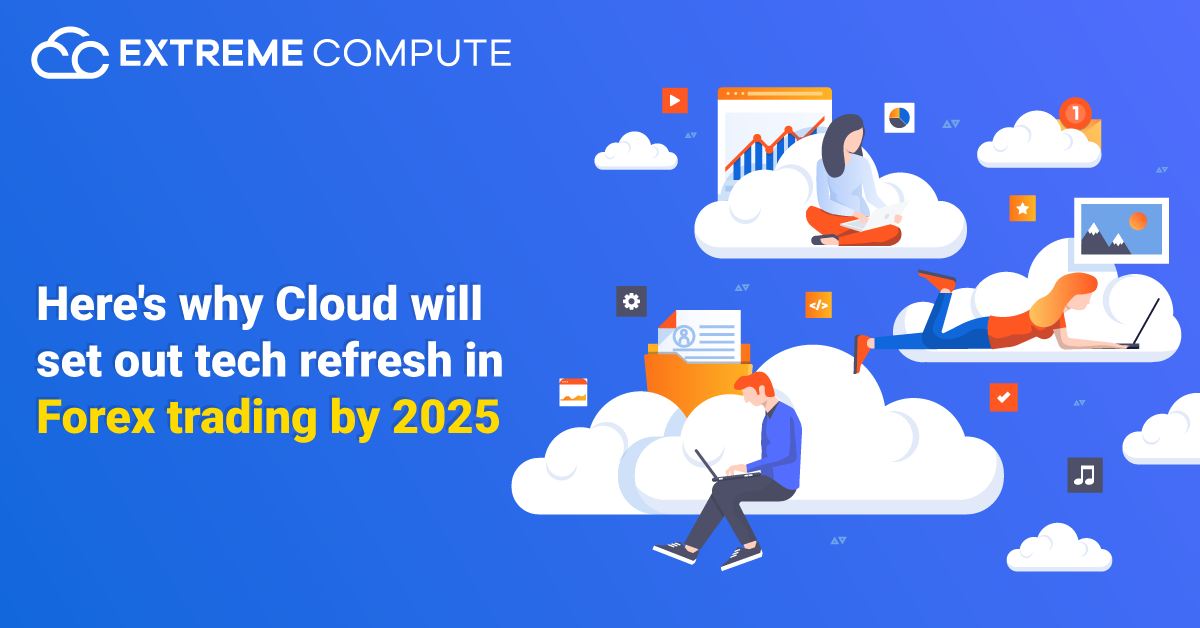 According to a recent survey, cloud technology will account for the majority of trading in the $6.6 trillion-per-day foreign exchange markets over the next five years. The stable and cost-effective cloud-based applications are expected to be widely adopted by top executives and senior managers in forex trading at banks and buy-side institutions. Companies are increasingly using cloud technology to make data storage more cost-effective, centralized, and reliable, as opposed to the commonly used on-premise technology in forex trading.
COVID-19 has helped in the acceleration of this trend. Trying to make remote trading safe and effective is currently the most challenging workflow problem. According to the estimates, 28% of forex dealers plan to run their FX technology entirely in the cloud over the next five years. In addition, 41% would use a mix of cloud and on-premise technology. With the projected growth, cloud technologies could trigger a complete tech refresh in forex trading in coming years as organizations aim at modern day solutions to stay relevant in the market.
In contrast to other trading networks, multi-dealer platforms are projected to see the most growth in the next 12 months, according to the findings. API trading has become more common as a result of a greater focus on relationship trading. This interest in API trading reflects an increasing trend among organizations to use outsourced forex technology to gain greater control over brand and delivery technology while lowering operating costs. The predicted transition to cloud is being driven by lower technology costs, easy integration, automation, customizability, and accessibility for dispersed workforces, according to respondents.
The past year has shown that technology is crucial to the future of forex trading. It's no wonder that cloud computing will be a part of almost every organization's workflow in the next five years. Looking ahead, it is projected that increased cloud adoption would help market participants of all sizes and shapes execute their FX functions more cheaply and efficiently on a daily basis. With forex players going global, there has been several instances of fraudsters trying to impersonate forex platforms online hence the progressive trading platforms also demands a secure cloud tech that pro-actively ensures secure operations throughout with minimal intervention. Drop your queries below for customized solutions to your needs.