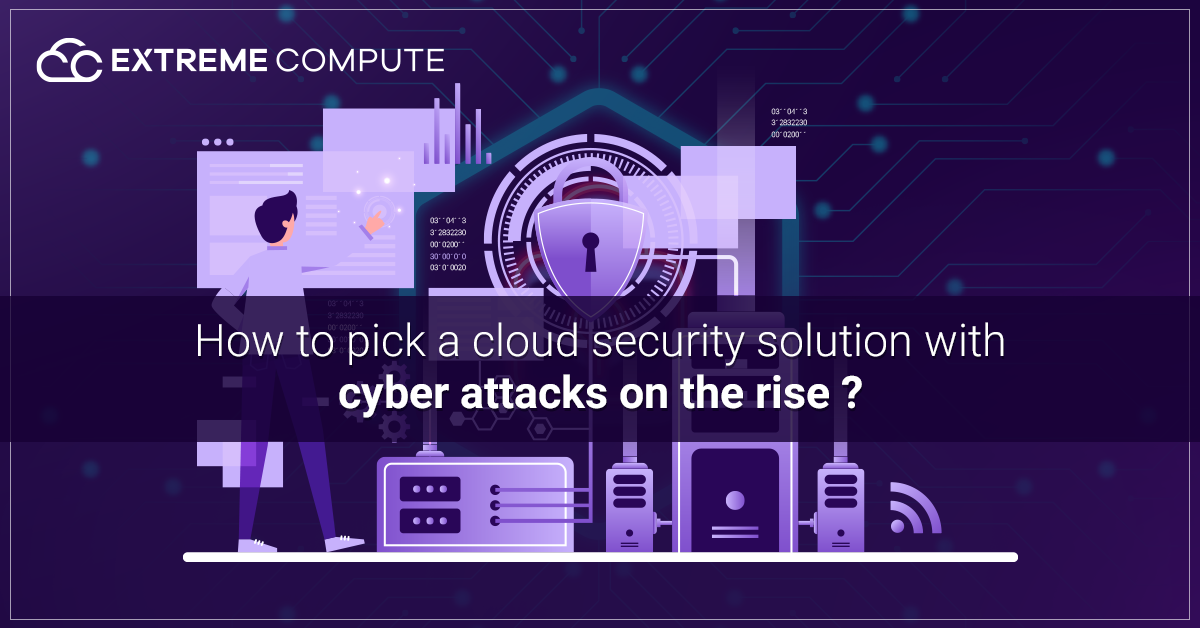 It's just a sad fact of life that cyber-attacks aren't going anywhere anytime soon. Hackers today have access to much more sophisticated tools, which is changing the threat landscape. Every time a new breach affects a corporation, it shows how much today's hackers appreciate getting access to the mountains of data that businesses carry. Attackers are increasingly attempting to exploit cloud vulnerabilities to send malware to end users, gain unauthorized access to production environments or data, or fully compromise a target environment. A watering hole attack is a tactic that researchers have seen appear in cloud environments, where they can cause even more harm.
You must weigh a number of factors when selecting a cloud security solution for your business.
Beyond Cloud
When businesses strive to do more with less, look for vendors that are aligned with your strategic priorities and deliver more than just a single capability. The tools can have a systematic approach to cloud protection and be easy to incorporate into your current ecosystem. It will allow you to concentrate on incident monitoring and response. In areas such as data ownership, access, and deletion, a vendor partnership is also a vital solution. Instead of a single sales transaction, the vendor relationship should be treated as a collaboration.
Automation and IaC
Automation should be prioritized because it increases performance and speed while reducing effort. DevOps and GitOps movements have already begun down this lane, making automation a must if protection is to keep up. Policy as Code assists in the implementation of protection and compliance policies, as well as the adherence to best practices, and it integrates well with automated processes like GitOps, CI/CD pipelines, and runtime security controls.
It is important to implement security over the application lifecycle. You must handle risk in the cloud runtime, but it is often the most difficult position to effectively remediate problems. Infrastructure as Code (IaC) is used to provision cloud resources and fixes must be introduced in the IaC. Rather than applying fixes in runtime, choose solutions that secure while keeping the IaC up to date.
Reliability
A good and stable public, private, or hybrid cloud environment should ideally incorporate unified visibility, integration, and control without jeopardizing your performance. Managing security on-premises is difficult enough, but when you add in several cloud vendors and platform options, as well as expanded threat vectors and attack surfaces, the value of cloud security becomes apparent. To defend against advanced attacks that penetrate on-premise, cloud, and SaaS networks, full visibility and control of all environments is required.
Consider the following questions when choosing a cloud protection solution: Does this solution allow my company to develop quickly in the cloud while still allowing me to get a good night's sleep? Is it possible for me to show to my employer that we have everything set up correctly? If you know the answers to these questions, you've found a trustworthy cloud provider.
Controls dependent on policies
A cloud protection architecture must implement policies to ensure compliance for all users, regardless of where they are, what applications they use, or what devices/platforms they use to do their work.
Delivering security in real time
The solution must be open worldwide, at the cloud edge, to all users, including those in remote locations. This can necessitate services being offered in/from different locations as this feature is particularly useful for users who live in countries that have data residency regulatory requirements.
Make sure it's safe at runtime
Pre-runtime vulnerability scanning is useful for reducing the probability of an attack by detecting and repairing known flaws. Simultaneously, it is difficult to remove all program bugs. Not every vulnerability is identified, and not every piece of software has a patch, and patching those that do is time-consuming. Adding in the presence of insecure third-party apps and Living off the Land (LotL) attacks, and you have a formula for disaster. You must detect when you are targeted in runtime, which is when real attacks take place.
Cloud infrastructure can be vast and varied
It shouldn't inundate you with logs, false positives, or useless results. There are solutions that don't inundate the security teams with alerts for any slight change in output or "suspicious" network link that are really only legitimate software updates or natural memory changes. Due to warning fatigue, a severe compromise could go unnoticed. Look for a more secure approach that only generates warnings with a high degree of alerts.
Nonetheless, cyber-attacks rises more concerns over the integrity of your data systems and securing them is only a step away from opting a proactive security service. On the security edge, Extreme Compute's enterprise grade cloud security offers substantial support to your environment and level up your performance with greater control. EC cloud's security center monitors all activities from the environment, deciphers them together to unveil the true context of each activity and enforces precise breach protection actions.
It encapsulates essential approaches for a worry-free environment with offerings such as:-
360º Unified security

Threat intelligence

Human-based

behavior

Compliance

Painless auditing and more
Secure your cloud environment with a proactive approach towards cyberattacks and perform operations with a competitive edge with EC cloud security and gain control over potential vulnerabilities. Know more about tailored EC cloud security here.