NEW Veeam Backup & Replication V11, the most comprehensive data protection solution for Cloud, Virtual, Physical, and Business workloads, has been launched by Veeam Software, the pioneer in backup solutions that offer Cloud Data Management. The unified solution for comprehensive data management is strong and versatile enough to protect each step of the data life cycle while managing all the complexities of a multi-cloud environment, with more than 200 new features and enhancements.
The now-available solution aims to provide the most comprehensive data security for Cloud, Virtual, Physical, and Business workloads. It's a single approach for comprehensive data management that's efficient and versatile enough to secure each step of the data life cycle while still balancing the complexities of a multi-cloud environment for Cloud Platforms. Data is more difficult to handle and maintain than ever before, as workloads shift to multi-cloud environments and staff increasingly work from home.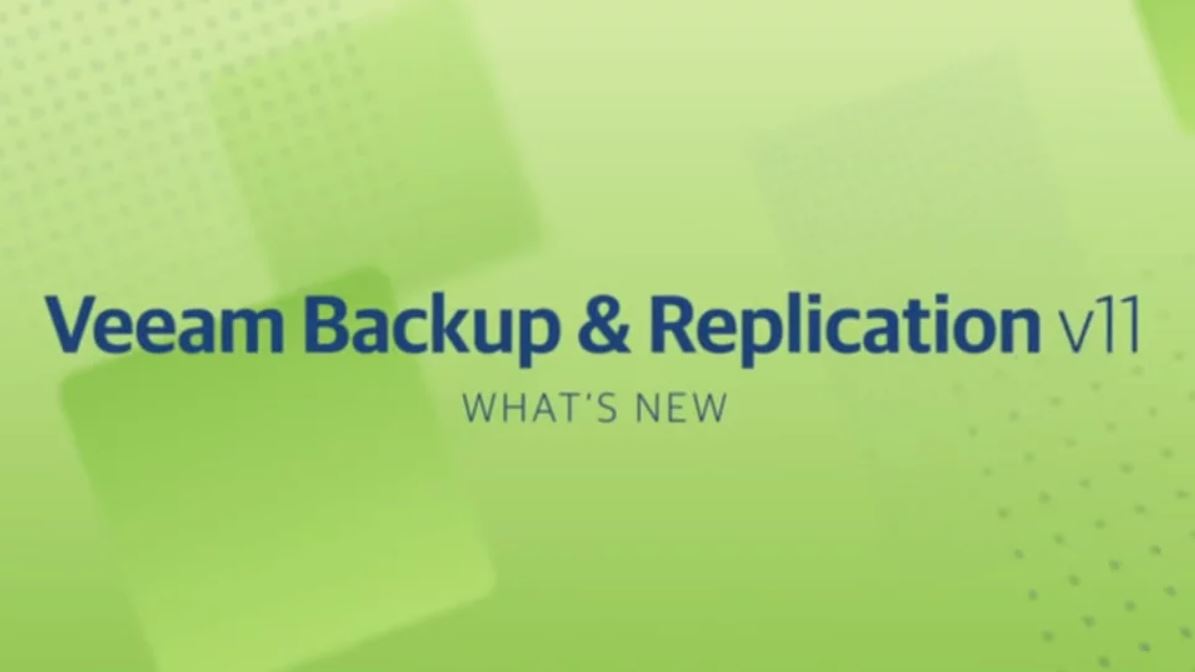 The new V11 provides secure encryption and ransomware defense that fends off growing risks of cyberthreats now and in the future, providing unparalleled resiliency for businesses of any scale, in response to the new data protection challenges companies faced in 2020 and in preparation of those to come this year.
Veeam launched version 11 with 200+ upgrades, removing malware and data loss while providing a single framework for modern data protection and disaster recovery as a service (DRaaS) to the industry through collaborations with cloud and MSP. New Veeam Service Provider Console provides service providers with a web-based interface for centralized management, reporting, and customer self-service access to data protection operations, ensuring that these services are easily integrated into V11. The latest version provides enhanced security with multi-factor authentication (MFA) and efficient insider protection services, as well as expanded backup management for Linux and Mac, monitoring and reporting of cloud-native backups.
Veeam Availability Suite v11 integrates the backup and recovery functionality of Veeam Backup & Replication v11 with the tracking, reporting, and analytics capabilities of Veeam ONE v11 to provide companies with full data security and visibility across multi-cloud environments, allowing customers to achieve unprecedented data availability, visibility, and governance. Additionally, adding Veeam DR Kit, which includes Veeam Disaster Recovery Orchestrator (formerly Veeam Availability Orchestrator), to a new or previous purchase of Veeam Availability Suite or Veeam Backup & Replication ensures site recovery automation and DR checking for business continuity.
Veeam Backup & Replication v11 is now available for download, and Veeam Universal License (VUL) – the portable, scalable, cloud-ready license for all workloads on premises and in the cloud – contains all features. Since licenses can be shared between workloads at no extra cost, universal licensing allows protecting various types of workloads across multi-cloud environments easily.