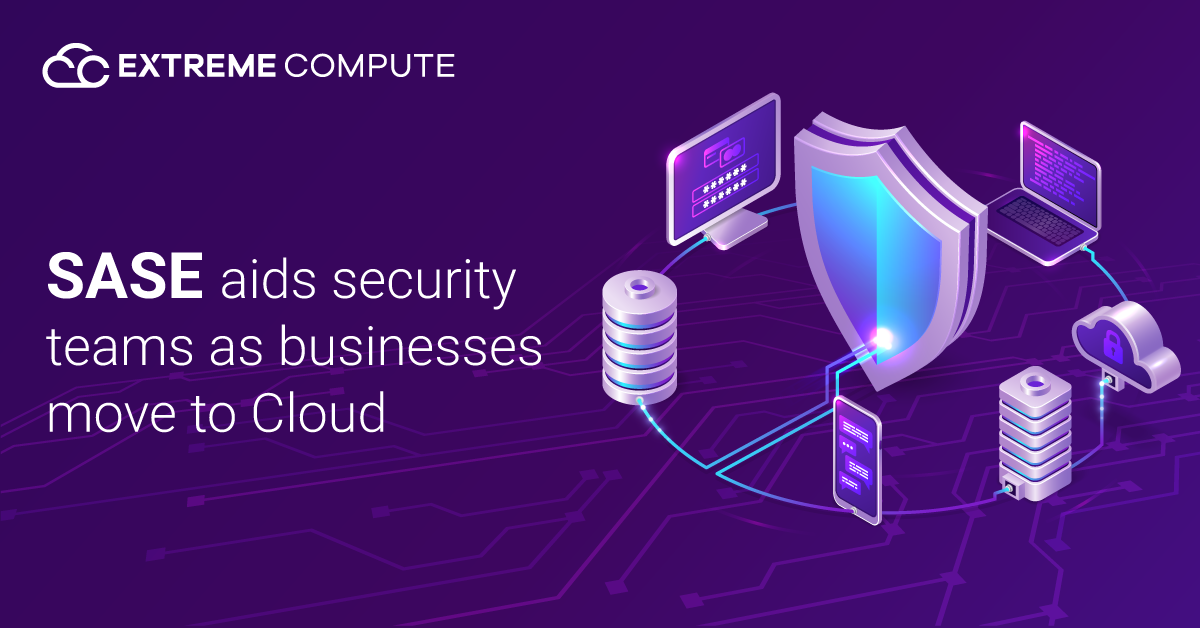 Secure Access Service Edge (SASE) is a modern cloud-based network security model coined by Gartner. It incorporates network and security services into an integrated framework. New techniques would enable businesses to maintain control of their security and networking, which are more important today than ever before:
Virtual Security and Networking
Until businesses had a fixed number of network links entering the physical data centre, security tools, such as firewalls and IPSs, made sense because the company added an appliance for each connection. Safety teams also have to keep consumers and users safe and protected at the perimeter. Many companies are doing this by using virtual networking and security. Gartner expects that by 2024, at least 40% of companies will have a plan to incorporate SASE.
Digital networks allow service providers to provision an optimized networking framework for the applications they host, as well as the ability to alter that structure as required with software. This contributed to the first cloud architectures. Software-based virtual protection systems are intended to work in complex IT environments. In environments where data and workloads are moving between multiple cloud systems, virtualized security's versatility is highly useful. Incorporating networking and security in the cloud allows for SASE, a model that enables intelligent routing, application-optimized networking, and inherent security. It is a new approach to network security.
Decentralization of Standards
Despite years of attempts to enact corporate IT standards, little consistency has yet emerged. Staff in different places use various devices to coordinate on the same applications. Many sorts of businesses need a temporary level of business knowledge. This different groups' use of multiple devices adds a lot of complexity.
Where data is processed exasperates the problem. Both public and private cloud providers have built appropriate track records, making them a good choice for companies of all sizes. Similarly, SaaS solutions remove the growth and maintenance burden from busy IT teams. The latest trend in IT is towards leasing cloud infrastructure, which decreases latency and increases efficiency and enables IT to configure and scale resources in a matter of minutes with essentially limitless capacity.
Many companies have used a hybrid IT strategy, resulting in the implementation of data on a complex infrastructure. Cloud and SaaS technologies allow applications to sit beyond the corporate perimeter, raising the value of protecting those applications.
The Truth is, Corporations can't expect Trust
Prior to data centres, companies had a single motive of what they were defending (infra in physical space ). Legacy VPN was based on a corporate perimeter and functioned well when apps and devices were all controlled from the data centre. But with VPNs, someone who obtains credentials to an entire network segment can gain access to it.
Traditional network protection is moving to a cloud-delivered platform. no more boxes, appliances, physical devices Moreover, cloud-delivered network protection will scale. Without it, security departments will not be able to purchase enough appliances to protect all of this data flowing out of the corporate perimeter and into the cloud, much less have mechanisms for legitimate users to access applications regardless of where they operate.
Traffic Inspection is more Effective
SASE will move more security resources to still be important for IT, such as firewalls, CASBs, and SWGs. Traffic inspection and control have been moved outside of each virtualized security service. The process should allow analysis to occur separately from traffic processing. Each virtual appliance only decrypts and encrypts traffic once. Do not apply unnecessary obstacles to users' data; this will reduce performance, increase latency, and use additional bandwidth.
SASE modelling allows traffic flow control without relying on a centralized architecture. Security and quality of service aren't needed in all applications in the network. Companies can build an agile network and use microservices to execute functions on-demand rather than continuously.
In Conclusion, It enables IT to better understand the traffic of networks and applications and verify that policies and their purpose are operating as expected. It also helps troubleshooting and network and/or security problems to be remedied. When problems occur, IT will recognize the root cause and understand the most effective remedial action to be taken. Finally, from an end-to-end viewpoint, providing a degree of granular visibility helps us to understand what is sent and received via the SASE system and how the application traffic operates from end-to-end.