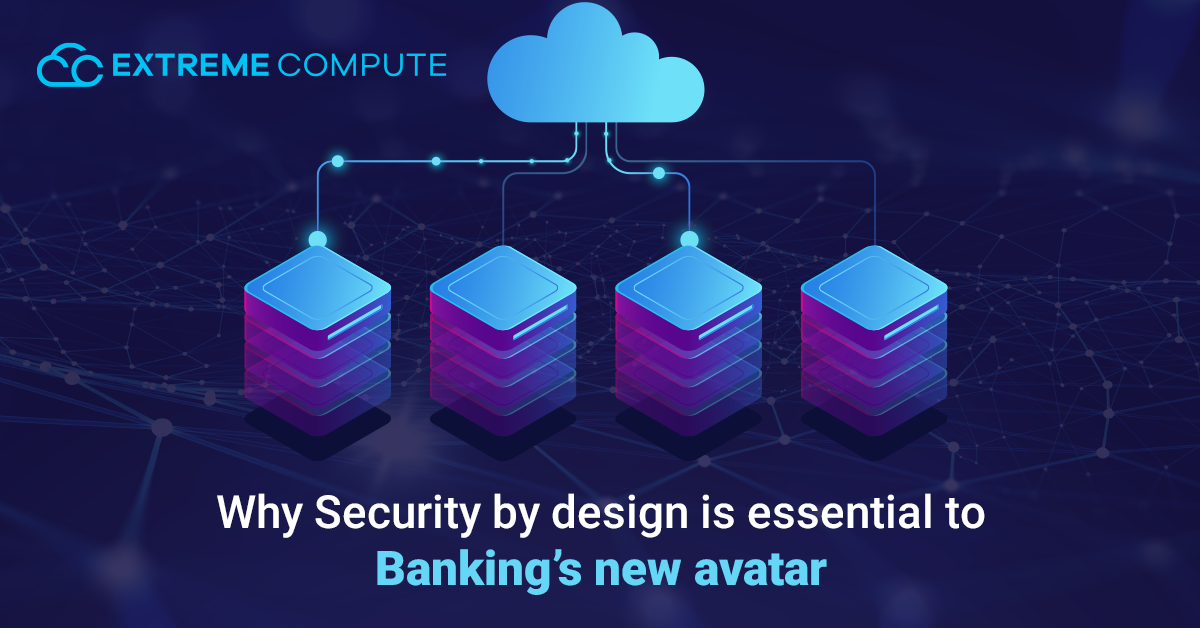 To stay relevant in the coming years, banks must embrace continuous reinvention of their business practices and solutions with the aid of versatile and agile technologies, which will not only make them more resilient to volatile situations but also increase their revenues. Banks are designing new technology architectures that include components such as security by design, microservices, and a compliance-ready cloud in order to distinguish themselves. When combined with a flexible approach to design thinking and organizational integration, these innovations would have a greater effect. With effective risk mitigation and more efficient compliance operations, these new architectures will be made security-rich and compliant.
Security and compliance by design is being evaluated by a rising number of businesses today. Any significant advancement in software development and technology operations is accompanied by a shift in risk management. After the pandemic, security practitioners must adapt and find new ways to harden, protect, and control their applications as the technology develops. On the plus side, they don't have to think about protecting the underlying infrastructure because the CSP handles that. Cloud computing is now not only vital to the financial sector's potential success, but it is also at the core of COVID-19, the country's economic recovery strategy. Bankers, on the other hand, are worried that without the latest technology in their arsenal, financial institutions would become vulnerable to growing cybercrime.
Companies that outsource to the cloud must ensure that their security strategies can be streamlined without causing service failures or breaching regulatory enforcement. With cloud migration expected to pick up this year, financial managers will need help ensuring that the investment decisions they make in 2021 will allow for the long-term portability of digital assets needed by industry standards.
Not just a vendor, but a Cloud Service Partner
Because of the complexities of the processes and frameworks involved, as well as the fact that some providers run ecosystems based on proprietary technology, it could be practical for an organization to align itself with a working model of compliant cloud platform with dedicated engineering teams.
The security framework must be embedded as they move forward, based on the quantity of data involved, the particular application, the level of complexity and embeddedness, and the sensitivity of data. Finally, the Cloud Service Provider (CSP) must be more than a distributor of technology. They should be a true partner who is ready to help with all aspects of security in a proactive manner.
It is Important to Integrate Security into the Design Process
Banks are emphasizing secure hyper-personalization, which is built on intuitive, self-learning software that allows services to be expanded and introduced in response to consumer needs. This form of technology adds additional value and provides a totally different customer experience. To boost portfolio management, many banks are employing advanced investment algorithms. Banks are targeting implementation in fraud detection and back-office functions in their future business plans because digital transformation is an end-to-end operation. In order to represent current market scenarios, financial institutions would need to re-calibrate risk models on a regular basis based on new data. On a temporary and long-term basis, banks must implement security-by-design driven risk mitigation actions for potential delinquencies, security, and fraud.
In order for banks to succeed in the long run, they need cloud independence. As we can see, there's a lot to think about when it comes to cloud security in the modern age of banking. Banks will be able to minimize risk, adapt quickly to change, improve operations, and reduce costs by implementing advanced technology in security and custom solutions in processes, customer experience, and workforce management. Drop your queries below for customized solutions to your needs.
{{cta('008d9ed3-3b50-4e38-bece-f483b642d549')}}